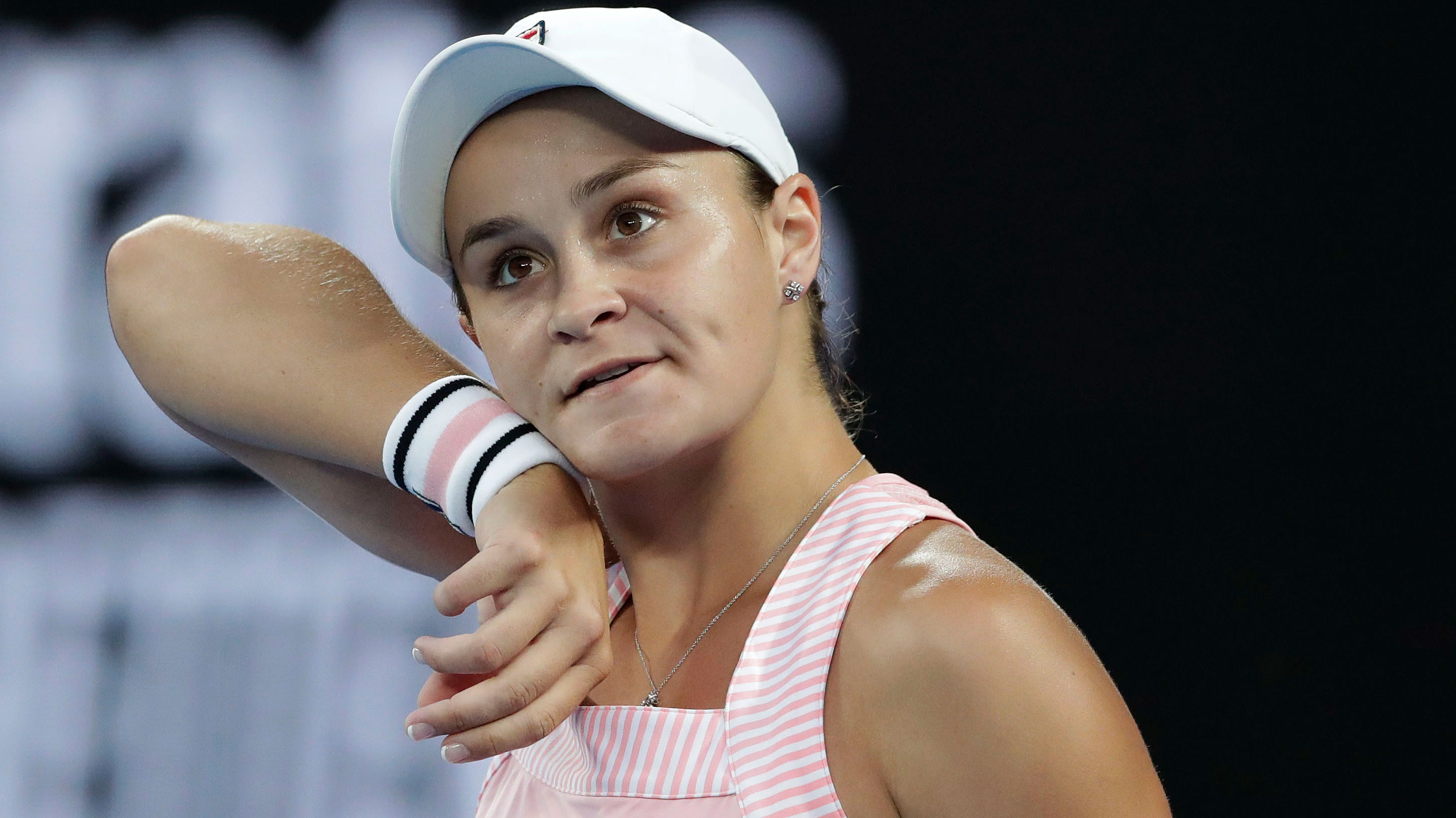 Aussie star Ashleigh Barty has revealed how she plans to continue her up to the top of women's tennis after starting 2019 in superb style, with her Australian Open quarter final appearance in her career-best at a Grand Slam.
Speaking for the first time since a tense loss to eventual finalist Petra Kvitova, Barty lifted the lid on how she was able to stay calm as she progressed to the second week of the Open for the first time, what keeps her grounded and a special mentor who is guiding her to new heights.
Pressure is a factor that has often been attributed to the downfall of the top local hope at the Australian Open, with Sam Stosur in particular struggling with that burden for the best part of a decade.
Kvitova ends Barty Party
But Barty told Today that she had a team around her that insulated her from the pressure, helping her turn the expectation of crowd and massive TV audiences into a positive throughout the Australian summer.
"Not at all, not at all," Barty replied when asked if pressure had played a role in her loss to Kvitova.
"Petra was on, she really was. I obviously played her just a couple of weeks before in Sydney and she has the ability to really take the match away from you and she did that in Melbourne.
"So I have absolutely no regrets, I enjoyed every single minute and there were certainly stages during my match against Maria in the fourth round that were pretty spine tingling with that crowd.
"Obviously I was super-excited, it was my first quarter-final, and I felt like there was no need to be nervous. I'd done all my preparation, I'd hit enough balls, I'd done all the work and then it was just going to go there and executing. "
Barty said her loss simply came down to Kvitova being better than her on the day, a no excuses attitude that has become a trademark for the 22-year-old, who is now ranked 14 in the world.
"First and foremost it comes from my family," she said.
"Mum and Dad have kept me grounded and I know that I'm extremely lucky that they've sacrificed me a lot to let me chase my dreams to play tennis and so have my sisters, so I think it all starts with my family and no matter what I do on the tennis court there is nothing better than going back and seeing a smile on their face, regardless of whether I've won or lost those really do not care, which is one of those special things. "
Barty's amazing backstory
While family has played a huge role in Barty's life and her success, she also feels lucky to call another indigenous role model, Australian tennis legend and seven-time Grand Slam champion Evonne Goolagong-Cawley, a mentor.
"During the month of January we were all so busy, so to hear from her and her husband Roger after every match was so special I know that she really enjoyed the tennis throughout the entire fortnight but I think extra extra when I was playing , "Barty said.
"I know that she's been there and done that and she's one of the most successful athletes and successful indigenous athletes in Australian history. The fact that she backs me in and she has my back is really cool."
Source link