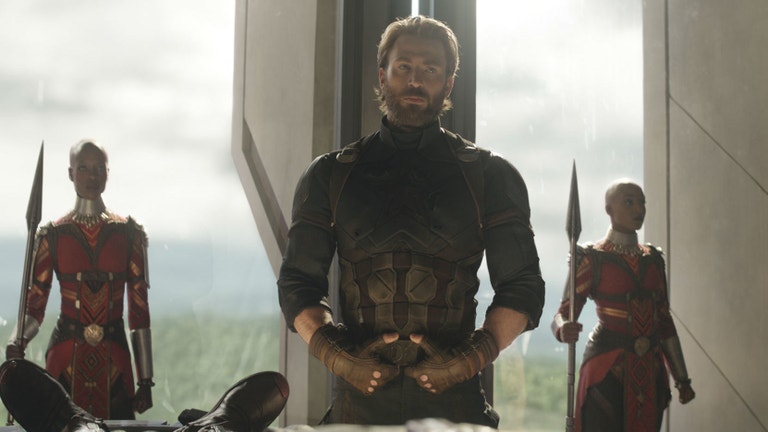 Again in October all of us (included in us) made a big part of Chris Evans' remarks that he was doing with the captain of America. Well, maybe it was premature.
Talking with USA Today, Joe Russo – who co-operated with four of Evans' most recent Marvel movies (including upcoming) Avengers 4) – said the following:
I think it is more emotional for him than we did because he has not done yet. I will not explain what that means, but fans will soon understand what I'm talking about.
Obviously, Russo refers to something in Avengers 4, we simply do not know what more. Maybe Cap does not die, but graciously withdraws? Or is he going with a shield and will be as a mentor? Or, Evans could sign a new contract for creating new movies or TV shows.[[[[Note Eda: Oh, God, what if you get a TV show with Agent Peggy Carter Hayley Atwell? – Jill P.]
Or maybe Joe Russo just lies here to drop us all of the scent. This is a very curious statement. Oh, who we're kidding, we all know Cap is dying and becomes the ghost of the coming back Avengers 5.
Talking about Avengers 5, although Russo briefly mentioned this interview. He says he thinks that such a big team movie probably was quite down the road, mostly because he assumed he was going to try to incorporate the X-Men characters.
It could be a while, with the integration of Fox and all of Fox's – I did not talk directly to Kevin [Feige] about it, so I do not know what his plans are – but I guess there will be some time to integrate some of the other characters and take the time to do it.
Since Russo says he did not talk to Feiges about it, it's just speculation, but it certainly makes sense. But it looks X-Men vs Avengers or is it just … too. With only one year shared the latest the Avengers movies, the longer rest before the fifth part is probably good.
This is the whole clip.
In any case, only the more interesting chewing gum chewing while sitting here and patiently waiting to spell what comes when Avengers 4 arrives in May.
[h/t /Film]
Source link