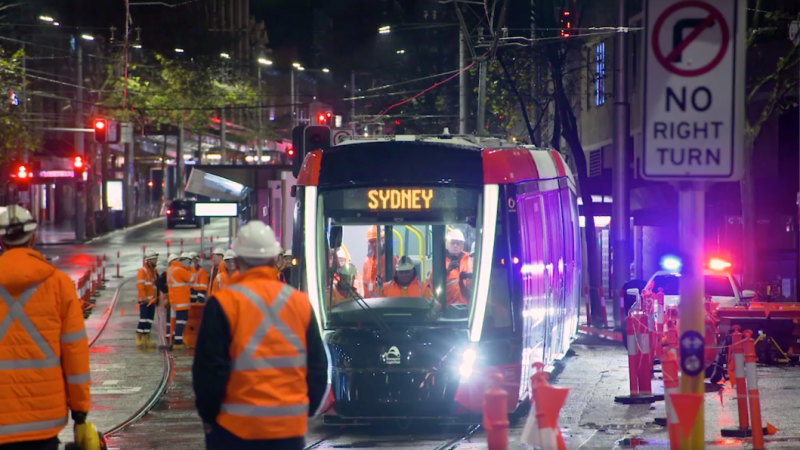 "We got him in the City Hall and what a relief after the whole building we saw," Constance said. "It's a big sign that we are not far away now."
Passengers depart on the light rail by December on the first section of the line between Circular Quay and Randwick in the east of the city. The second stage from Randwick to Kingsford will open months later in March next year.
Trial work this week is a significant marker for the project, which has been affected by repeated overruns and cost delays.
It comes a few weeks after the Berejiklian government has ended the deal with the consortium that delivered the project and the Spanish construction company in the resort worth $ 576 million.
The two parties were locked in a dispute over the allegations that the government did not tell the contractors that it had not worked out how to handle key power cables in the CBD when contracts were signed.
The redirection of these cables was responsible for some of the delays in construction of the light rail.
However, contractors are not guaranteed to receive the full amount of settlement. Approximately $ 130 million of alignment will only be paid to ALTRAC if it meets new deadlines.
When the project was first released, it should have been completed by March this year.
At the Supreme Court of NSW, there remains a $ 400 million workstation that retailers interrupted by building a railway line.
Tramp tests will continue in Randwick, Moore Park, Surry Hill, and Chalmers Street outside the Central Station, while the line will take place for paying passengers.
with Juliette O & Brien
Nick is the Sydney Morning Herald journalist.
Source link