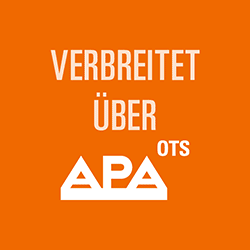 Dhahran, Saudi Arabia, December 8 / PRNewswire / – – International Maritime Industries (IMI) today announced that it has signed a letter of intent with long-term partners Hyundai Heavy Industries, Co., Ltd. (HHI) and Bahri, the world's leading logistics and transportation company, have undertaken to carry out a series of long-term business activities, whether collective or individual, based on multilateral relationships. Activities include the construction of one or more supertankers in South Korea.
The intention letter is intended to enable IMI to build its first Bahri supertanker in South Korea and deliver IMI's knowledge and experience to the world industry.
Bahri will order his first supertanker in IMI by the end of July 2019, after which IMI will engage HHI subcontractors to build a supertanker. "This agreement brings many benefits to IMI, including the transfer of knowledge from HHI to IMI, the IMI IMI transfer mechanism, IMI staff plans for acquiring new shipbuilding and planning skills and technical support," said Fathi K. Al-Saleem, IMI Chief Executive Officer. "This agreement will contribute to the long-term growth of this new industry in Saudi Arabia and will enable IMI to build supertankers regardless of the highest standards of shipbuilding in Saudi Arabia." HHI will also assist IMI in finding a supply chain in the Kingdom.
Commenting on the letter of intent, Abdullah Aldubaikhi, CEO of Bahri Bahri, said: "Bahri wants to play a key role in transforming the Kingdom into an important regional and global logistics and traffic hub, and we have explored new horizons for industry partnerships to enhance this vision. which further strengthens our strong strategic relationship with IMI and HHI, signifies a significant development in that direction and we are convinced that it will stimulate our constant efforts to strengthen our bids and improve our capabilities. We look forward to fruitful cooperation that will bring tremendous benefits our clients and shareholders.
In addition, IMI plans to enter into a strategic partnership agreement with Hyundai Global Services (HGS) in the HGS as the preferred IMI shipyard for OSP operations (maintenance, repair, overhaul) for subsequent equipment fitting. In this regard, IMI considers HGS a desirable supplier for OSP operations for refurbished ships. Both parties will continue to work on joint technology development to improve efficiency, reduce life cycle costs, and extend the life span of their property.
"This agreement further strengthens the relationship between IMI and its shareholders and also contributes to the development of local infrastructure for the supply of shipping, technical expertise of Saudi citizens and achievements in shipbuilding," Al-Saleem said.
Maritime Industry and Services, headquartered in the Salman International Marine Industry and Services Complex in Ras Al-Khair, Saudi Arabia, will be the largest maritime facility with full service in the MENA region. When completed, the annual capacity of the plant will include four (4) newly built coastal platforms and more than 43 newly built vessels including supertankers, as well as providing services to more than 260 marine products. It is envisaged that the main production facility will begin in late 2020, and it is expected that the plant will achieve full production capacity by 2022. International Maritime Industries is a joint venture between Saudi Aramco, Lamprell, Bahri and Hyundai Heavy Industries.
Photo – https://mma.prnewswire.com/media/931055/IMI_MOU_Signing.jpg
Inquiries and Contact:
Abdulrahman Jaafari
+966 9200 22342
abdulrahman.jaafari@IMI-KSA.com
Source link