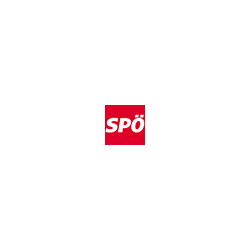 SPÖ sets signs for the World AIDS Day on December 1st
Vienna (OTS / SK) – As in previous years, the Social Democratic LGBTIQ SoHo and SPÖ jointly set today a sign for the World AIDS Day on December 1st. "If we are fighting AIDS, not people suffering from AIDS, this principle is more important today than ever," emphasized chairman SoHo Mario Lindner and Real. Federal Director SPÖ Andrea Brunner. "The World AIDS Day must be a reason for working against HIV exclusion and full social participation every day of the year!"
For SoHo and SPÖ holistic approach to new infections and stigmatization against stigma are at the heart of the fight against HIV and AIDS. "The HIV situation has improved considerably in the last few decades, but after the HIV outbreak of Conchit Wurst in April they again proved that stigmatization and exclusion, unfortunately, still belong to the reality of many affected people," said Lindner, also a spokesman equal treatment in the National Council "Visibility and full social Participation, whether in private or professional life, must therefore have the highest priority for all of us. Our goal is and remains to accept and fight any form of exclusion!"
The number of new HIV diagnoses in Austria slightly increased compared to the previous year, with 510 cases in 2017. Brunner, also director of GSO Women, points out: "In 2018, every new disease is too much! Our country needs a holistic approach to HIV and AIDS – Well-established prevention, low priced testing and the best possible therapies must go hand in hand We will fight our shoulders together with many volunteers and organizations across the country in the future! "
Together with SPÖ Vienna, the red ribbon flag was raised at the SPÖ headquarters in Löwelstraße as a sign of its visibility this year. SPOP Chairman Pamela Rendi-Wagner, State Party Secretary SPÖ Vienna, Barbara Novak and SPÖ Vienna's Women's Secretary Nicole Berger-Krotsch joined forces with SPÖ and SoHo. The World AIDS Day is being organized on December 1 by UNAIDS, a United Nations AIDS organization. Since 1988, the World AIDS Day, which has been proclaimed by the World Health Organization since 1996, has been organizing the United Nations since 1996.
You can find photos on the following link:
https://www.flickr.com/photos/soho_or_at/ (finish) sc / mp
Inquiries and contact:
Federal Organization SPÖ, Press Office, Löwelstraße 18, 1014 Vienna
01 / 53.427-275
http://www.spoe.at/online/page.php?P=100493
Source link