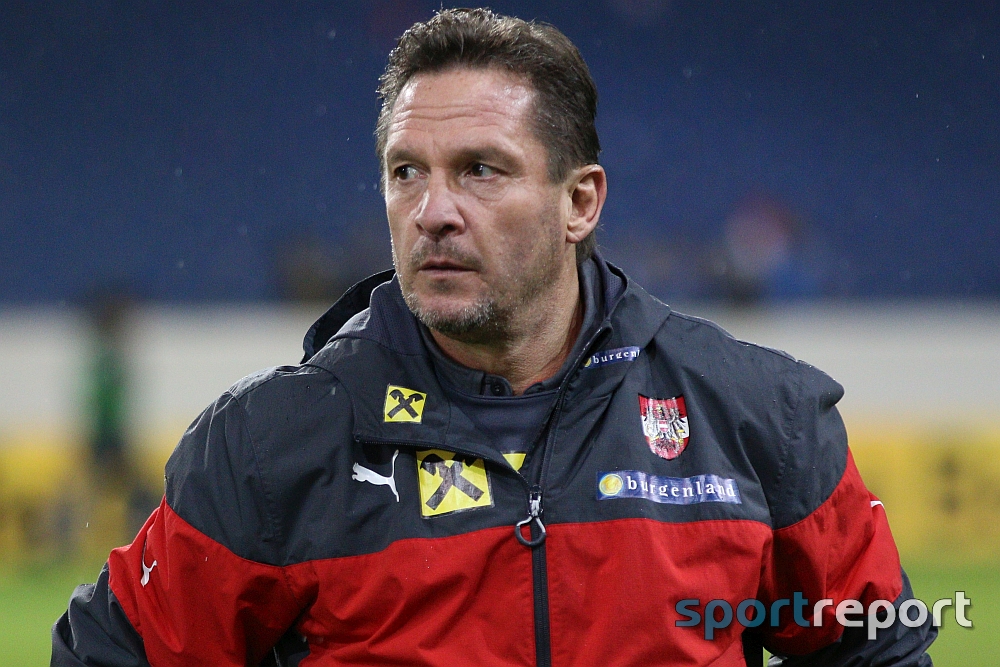 © sports report
The National Team under 21 (1996) has the opportunity to qualify for UEFA U21 EURO for the first time in its history. Europe vs Greece qualifying championship is in The final obstacle on the road to the finals in Italy the following week (June 16-30, 2019). The first leg will be played on November 16 (17:00 CET) in Thessaloniki. At Raiffeisen International Match on November 20 (19:00) at NV Arena St. Pölten, ÖFB team wants to celebrate the European Championship.
Discounts for early bird maps are available today
Tickets for a decisive domestic match against Greece presented by Raiffeisen on November 20th at 19:00 in St. Pölten are now available in the online store ticket SKN St. Pölten, from Wednesday to Friday in the SKN fan shop in the NV Arena (watch the working hours) as well as at the stadium stand.
The first 1,000 tickets are available at a promotional price of 6 €, after which a € 9 or € 6 (reduced) price is pre-booked. Tickets on the day of ticket match will be available for € 12 and € 6 (reduced). Entrance for children up to 14 years is free of charge. VIP tickets are available for 78 euros.
Free entry for members of "always Austria"
The members of ÖFB's "Always Austria" club will receive two free tickets the day after presenting their membership in "Kassa Süd".
In addition, the clubs of the Lower Austrian Football Federation have the option of discounting entry. All information is available on the NÖFV website.
ÖFB Team Team Werner Gregoritsch and his team will meet on Sunday, November 11 at Bad Erlach, to prepare for jumping games.
ÖFB team:
TOR: KREIDL Johannes (SV Guntamatic Ried), PENTZ Patrick (FK Austria Wien), SCHLAGER Alexander (LASK)
Defense: BAUMGARTNER Dominik (FC Wacker Innsbruck), DANSO Kevin (FC Augsburg / GER), FRIEDL Marco (SV Werder Bremen / GER), INGOLITSCH Sandro (SKN St. Poelten), LIENHART Philipp (SC Freiburg / GER), MARESIC Dario SK Puntigamer Sturm Graz), POSCH Stefan (TSG 1899 Hoffenheim / GER), WÖBER Maximilian (Ajax Amsterdam / NED)
PLAY: BALIC HUSSIN (SKN St. Pölten), BAUMGARTNER Christoph (TSG 1899 Hoffenheim / GER), HONSAK Mathias (Holstein Kiel / GER), HORVATH Sascha (SG Dynamo Dresden / GER), LJUBIĆ Ivan (TSV Prolactal Hartberg), LOVRIC Sandi (FC Puntigamer Sturm Graz), PROKOP Dominik (FK Austria Wien), ULLMANN Maximilian (LASK), WOLF Hannes (FC Red Bull Salzburg)
ATTACK: GRBIC Adrian (SCR Altach cashpoint), JAKUPOVIC Arnel (FC Empoli / ITA), KVASINA Marko (SV Mattersburg)
On request: ARASE Kelvin (SV Horn), EHMANN Fabian (KSV 1919), ERTLTHALER Julius (SV Mattersburg), GMEINER Fabian (Hamburger SV / GER), HAAS Manuel (SKN St. Pölten), LERCHER Michael (SV Mattersburg), LJUBIČIĆ Dejan (SK Rapid Vienna), MALICSEK Philipp (SK Rapid Vienna), MEISL Luca (SKN St. Pölten), PERIC Stefan (FC Wacker Innsbruck), RAGUZ Marko (FC Flyeralmarm Admira), SCHMIDT Patrick (FC Flyeralmarm Admira), SCHÜTZENAUER Tobias (SK Sturm Graz), VORSAGER Wilhelm (FC Flyerarmarm Admira)
UEFA U21 EURO 2019, Game Match
Friday, November 16: Greece – Austria, 17:00 (CET), Toumba Stadium, Thessaloniki
Tuesday, November 20: Austria – Greece, 19:00, NV Arena, St. Pölten
Media Information ÖFB & # 39;
06/11/2018
<! –
<! – NO TYPICAL
->


<! – NO TYPICAL
-><! – NO TYPICAL
->
Source link