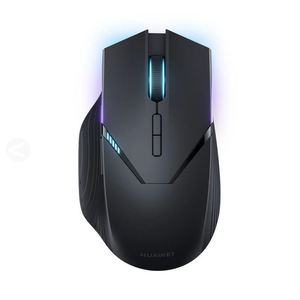 Huawei is apparently planning to introduce its own gaming mouse, as recent data leaks suggest. The WinFuture website contains extensive image material on a mouse called the Wireless Mouse GT. As the name suggests, the peripheral device is a wireless mouse that can be charged via a USB Type-C port or wirelessly charged according to the Qi standard.
Accordingly, Huawei will include in its range a suitable wireless charging pad in combination with a mouse. There, the mouse should be able to charge up to 5 watts on an integrated Qi charging pad. The connection to the computer should be established via the supplied radio that is connected via USB or via Bluetooth.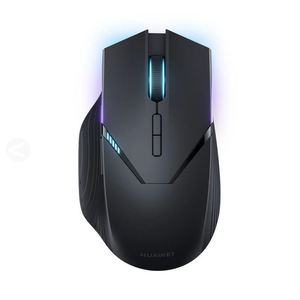 Although there is currently no officially confirmed mouse information, several features can already be read in the images. The mouse obviously has six function keys and a scroll wheel with integrated lighting. To the left of the scroll wheel is a screen that can provide information about the remaining battery life or the selected sensor resolution.
It is still unclear when the official presentation of the Wireless Mouse GT will take place. The details of the price are not known yet, but the first retailers are already offering offers of over 80 euros.