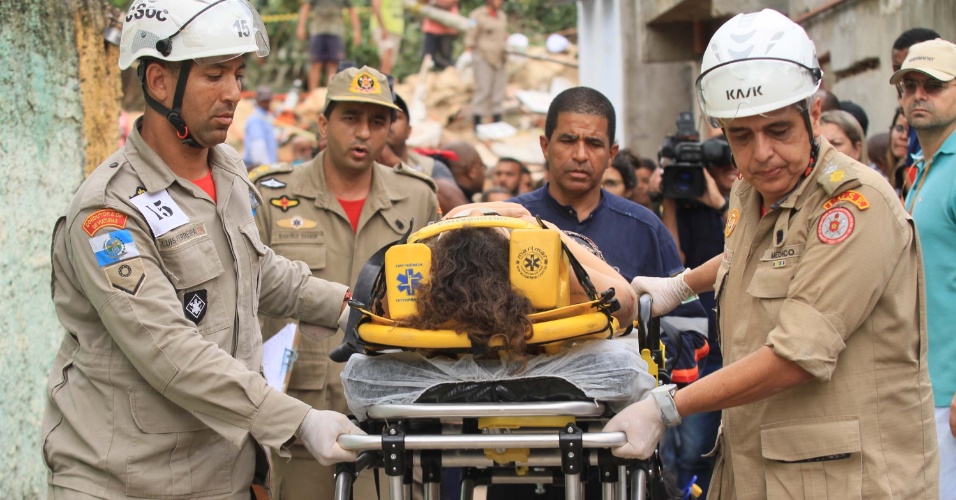 Families who are homeless due to landslides occurring on Saturday (10) on the Boa Esperança mountain in Niterói, Rio de Janeiro, are located at the Francisco Portugal Neves municipal school, near Piratininge, where a support fund is set up to receive donations .
Items can be left in the place or seat of the council, located at Coronel Gomes Machado, 259, in the center of Niteró.
"All organs are fully focused on facilitating and assisting families of victims of this phenomenon in the Boa Esperanca community, and all the assistance is provided to the families of victims in this tragedy," the municipal administration said in a statement released on Saturday.
According to the fire department, at least 10 people died in the slate and another 11 were removed from the scene. But there are still people who can be wrecked.
Azevedo Lima State Hospital, in Niterói, received six wounded, two children – one in serious condition and another stable – and four adults, all stable, including one received discharge. The second victim, an adult in a stable situation, was taken to hospital Alberto Torres.
The six houses fell in the darkness of the night when the stone slipped from the hill and slipped. The ground was damp because of the heavy rains that hit the Rio state, including the metropolitan region, since last Wednesday (7).
"The civilian defense ministry and technicians of the Rio de Janeiro Mineral Resources Ministry say that there has been a meltdown of massifs over the city of Boa Esperança," explains the note from the City Hall.
According to Robert Robadey, Firefighter's Commander and State Secretary for Civil Defense, Niterói was on the stage of alertness and vigilance, and the communities were aware of the situation.
More than 200 people are working on the slip site. The first teams arrived at about 5 hours. A total of 80 firefighters work in the community to find victims below the ruins.
Eight years of tragedy on Mount Bumba
It collapsed in Niteroj, the same municipality of tragedy on Mount Bumba, in April 2010, when the storm caused slippage and left 48 dead as well as thousands of displaced persons.
Eight years after the tragedy, the affected families continue to promise housing. Some have come back to live in Bumba, even when the City Hall banned houses in the place due to the risk of new landslides.
The town of Niterói reported in the note that he made about 70 slope inclinations, delivered more than 3,000 houses popular and is developing work focused on areas of high geological risk.
"More than $ 200 million has been invested in the civilian defense system of Niteró, and the UN believes it is one of the top five in Brazil. In the past six years we have had no tragedy on the slopes of the city," he says.
Slip on the hill leaves 11 dead in Niterói