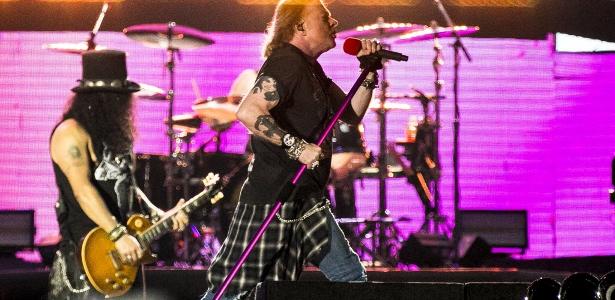 Lollapalooza today announced its series of releases for 2020. Guns N & # 39; Roses, Travis Scott, The Strokes, Lana Del Rey, Martin Garrix and Gwen Stefani are headlines at the festival next year.
Lollapalooza happens April 3, 4, and 5 at the Interlagos Circuit in São Paulo. Tickets on sale now range from $ 807 (half ticket, Lolla Pass) to $ 3,900 (full, Lolla Lounge Pass General), and can be purchased online.
The day so dreamy has arrived: GOT OUT LINE UP, GALLERY !!!
Enjoy and secure your ticket #LollaBR 2020 now!

customers @bradesco and @instadonext have 15% discount on ticket purchase until 12/31/19. pic.twitter.com/i4c0V4AIs7

– Lollapalooza Brazil (@LollapaloozaBr) October 10, 2019
In addition to the headliners, audiences will be able to see the shows of artists such as Armin Van Buuren, Vampire Weekend, James Blake, The Cage the Elephant, Brockhampton, LP, Rita Ora, Kacey Musgraves, Haley Kiyoko, Jaden Smith, Pabllo Vittar, Emicida, Kali Uchis , Silva, João, Clarice Falcão and MC Tha, among others.
This will be the ninth edition of Lollapalooza Brasil, which has been held in the Interlagos circuit since 2014, with four simultaneous stages. As of 2018, the festival has been busy for three days: Friday, Saturday and Sunday. This year's event attracted over 246,000 people.