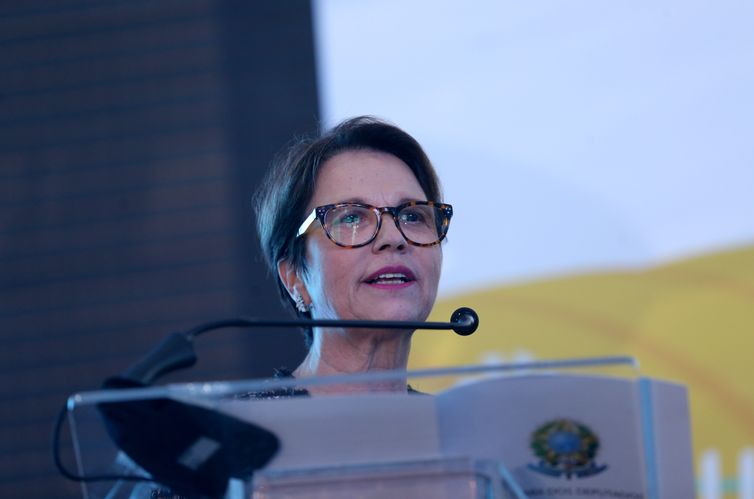 Tereza Cristina (DEM-MS), 64, will be the first female minister of government Jair Bolsonaro. The President was elected to confirm the appointment of the Deputy Minister of Agriculture in his social network. Confirmation has already been made by federal representative Alceu Moreira (MDB-RS). According to him, the map will not be associated with the Ministry of Environmental Protection, whose owner will be elected from the presidents of the selected and "homologated" ruralist group. According to Moreira, the Environment Minister will have a "differentiated profile".
During a meeting with Jairo Bolsonar, the Ruralist Group appointed Terez Cristina as Minister of Agriculture. The nomination was made by a group of 20 members of the Parliamentary Agricultural and Livestock Front (FPA), at a meeting in Brazil's Cultural Center (CCBB), Brazil, where the State Transition Office operates. The Ruralist Party in the National Congress gathers around 260 parliamentarians.
Agronomist and Entrepreneur, Teresa Cristina is President of FPA and has a long history in the sector. She was secretary of the agrarian development of manufacturing, industry, trade and tourism Mato Grosso do Sul during the government of André Puccinelli (MDB).
This year, Teresa Cristina was one of the leaders who defended Bill 6,299, which makes rules for inspection and application of pesticides more flexible in the country.
During the campaign and after being elected, Bolsonaro has made several defense agro-business and investment in the field. Even announced the merger of the ministries of agriculture and the environment, but later said that the issue has not yet been defined.
Yesterday (6) the president was elected that the name negotiation negotiations for the Ministry of Agriculture were one of the most advanced and could be announced later this week.
Jair Bolsonaro has already affirmed the names of Paulo Guedes for the economy; Sergio Moro, for justice; Onyx Lorenzoni, for a civilian home; Marcos Pontes, for Science and Technology; and General Augusto Heleno, at the Office of Institutional Security.
Text updated at 6:15 pm for more info
edition: Denise Griesinger and Renata Giraldi
Source link