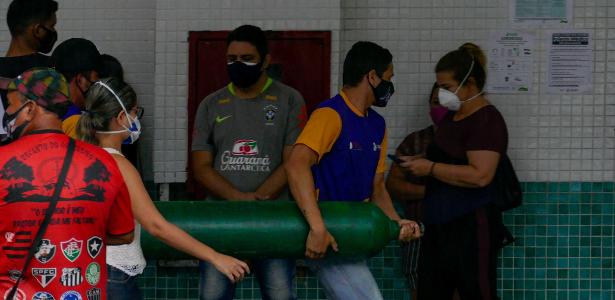 The only national producer of industrial and medicinal gases, the Brazilian gas industry (IBG) based in Jundiaí, is negotiating with several institutions to lease a supercharged aircraft in the United States to transport 40-tonne liquid oxygen wagons to Manaus.
Logistics for this type of product is simpler than that for bottled gas, but Brazil does not have a cargo aircraft of such capacity.
IBG partner Newton de Oliveira says the group has four factories in the country dedicated to oxygen production, one in Forquilhinha (SC) and three in Jundiaí, operating at 50% capacity. One of them, in Sao Paulo, was stopped "because there is no market," the executive said.
The group celebrated its 29th anniversary yesterday and has a total of 10 units producing about 5 million cubic meters per month and 17 gas stations in ten states, but none in the Amazon region.
According to Oliveira, of the total production in this segment, which is dominated by multinationals, traditionally 10% went to hospitals, a percentage that increased to 20% to 30% with the covid-19 pandemic.
Yesterday, Honda, a motorcycle manufacturer in Manaus, procured 300 bottles of oxygen (with 3,000 cubic meters of gas) from IBG, which will today transport the air force to the Amazon capital and donate to local hospitals.
Another company in the area of ​​oxygen transport solutions, Egsa, took 500 small bottles (500 cubic meters) to supply and deliver to the city.
Oliveira says he has received numerous calls from companies interested in purchasing products for donation, but although the company has availability, the problem is in the logistics for transportation.