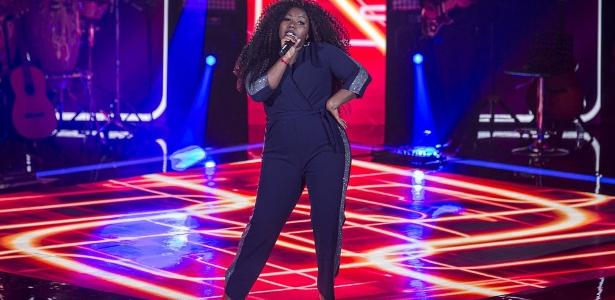 Ivete and Iza "fought" today for a candidate in yet another night of blind auditions of The Voice Brazil magazine. However, despite the "campaign" made by Ivete, Gaby Olliver chose a kiosk named after her daughter among the reasons.
Ivete and Iza were the only jurors who initially addressed candidate Luciana Mello's "So Que Se Faz".
After the presentation ended, Ivete joked, "Let's talk directly, let's see what the trio has to say." "Come to me. I never asked you anything," Ivete said.
Eventually, Gaby chose Iz and justified the choice by saying that her daughter had the same name as the singer: Isabella, 7 years old. He has another son, 14 years old.
"When I felt joy, at least the girl was called Ivete," Ivete joked after hearing the candidate's decision.
Gaby Olliver brings the success of Luciana Mello to try out a spot in the program.

Keep track of what's happening #TheVoiceBrasil ? https://t.co/lrFGM2IZEu pic.twitter.com/UEiRDiUWEC

– Brazil Voice (@TheVoiceBrasil) August 14, 2019
The candidate who participated in The Voice Kids goes to Lulu's team
Another highlight tonight was Lucia Muniz. The 16-year-old attended The Voice Kids 2018 and returns this year.
"I came back because it was such a good experience that I wanted to feel again. We're not losing, we're only winning in this program," Lucia said.
Lucia sang "Lonely Day" from the movie "Down of a Down." Michel Teló was the first juror to address her. Then it was Ivete and Lulu's turn.
"I prefer rock music," Lucia said after the performance. "He didn't look at me once," Teló joked. "Not for me," Ivete said. In the end, Lucia chose Lulu Santos.
"It was (different). Now I got more nervous, and the choice was very difficult," Lucia said after being selected.
Deadlines are well represented! Check out Lucia Muniz sending in this song @systemofadown!

Keep track of what's happening #TheVoiceBrasil ? https://t.co/lrFGM2IZEu pic.twitter.com/7127SfqEY4

– Brazil Voice (@TheVoiceBrasil) August 14, 2019