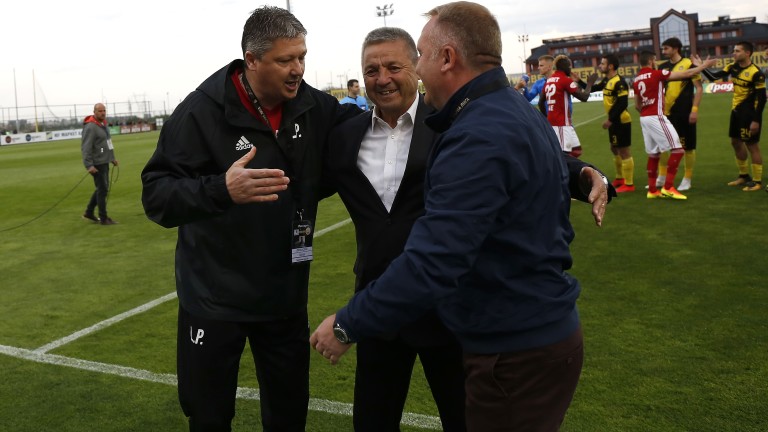 CSKA coach Luboslav Penev commented on the loss of his 2: 3 team from Botev (Plovdiv) in the first semi-final between the two Bulgarian Cups.
Penev's opinion:
"We can not spend the first 15-20 in 90 minutes, so we do not have the right to relax so much in such a serious game, we have come back to the match and make the necessary conclusions."
We are ready, we are playing with one less. This habit is created by certain judges. We made it.
Open the game. I can not, in this way, refer the chief judge to break the football holiday. These are educated and capable teams. There are numerous omissions by the chief judge. There are kartons and so on.
I have a proposal from BFU – this judge to play us by the end of the season. The best judge, impartial, professional … There was a punishment for us. You play with both hands. One has a red card, right? And for both?
I do not mean revenge. We have a match on Saturday. He's next to us. Going to a cup, championship – goals are clear.
We know what awaits us against Levi. We are aware of that. The "household" factor is important to us.
I'm sorry that many fans stayed here. And we will not lose the first 15 minutes in retreat. I guarantee, "Penev said.