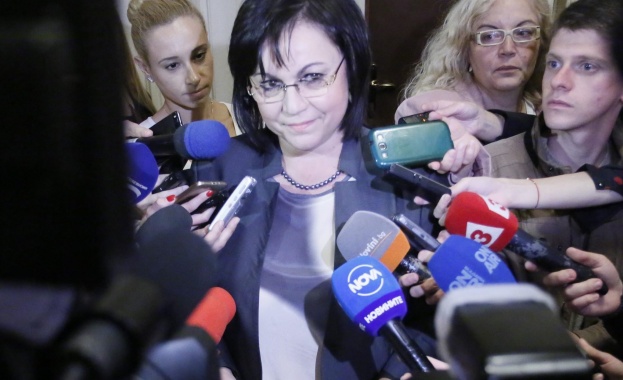 November 10, 2018. | 09:12
"We are not trying to overcome the immunity of Elena Yoncheva or Georgija Mihajlova, and we are concerned about the lack of response, I do not think this is a real cost of money laundering, but a response to Elen's work, I will protest her," BSP leader Kornelia Ninova told BNT the prosecutor's request to lift the immunity of two lawmakers from the party.Svetitar Tsatsarov claimed the defense of a total of 6 MPs from several parties, including Yonchev. He announced that he voluntarily waived his immunity.
Prosecutors accused Yonchev of financial operations with funds granted by KTB AD (insolvent), covered by an offshore company – Dali Trading Limited. According to them, Yoncheva knew that CCB's money had been acquired and that he had acquired a criminal record.
"How can you imagine buying a camera and cameras for filming Syria to be considered money laundering?" Several hours before she announced a request for her immunity, Elena Yoncheva came to me and told me to exist, so I said "a bomb," Nin said.
Yoncheva has shown her a document allegedly accusing Boyko Borissov's people for building corruption. It is expected that the representative will show him for a few days.
"I encourage her to continue, its investigation into corruption in construction, it will be published for days, it is not morally," Ninov said. At the same time, the resignations of the deputies Elena Yoncheva, Hristo Prodanov, Krum Zarkov and Georgi Svilensky requested the builder's chamber. The reason is the demand for socialists for independent technical expertise on the Trakia, Hemus, Struma and Maritsa, Rousse-Vidin and Sofian roads.
Ninova did not want to say whether this request was related to the bomb Elena Yoncheva had prepared.
Copyright © CROSS Agency Ltd.
When using the CROSS Information Agency Content
reference is mandatory.