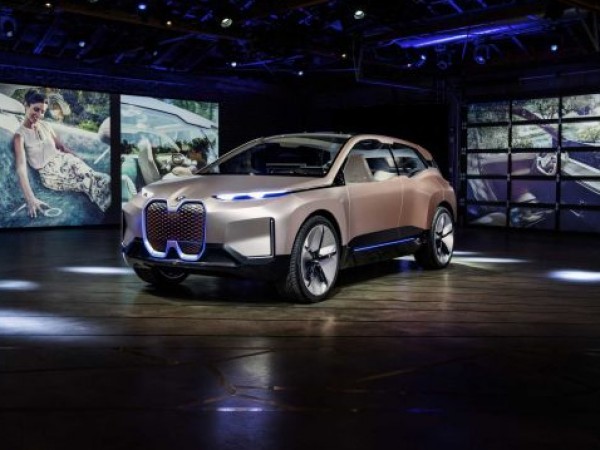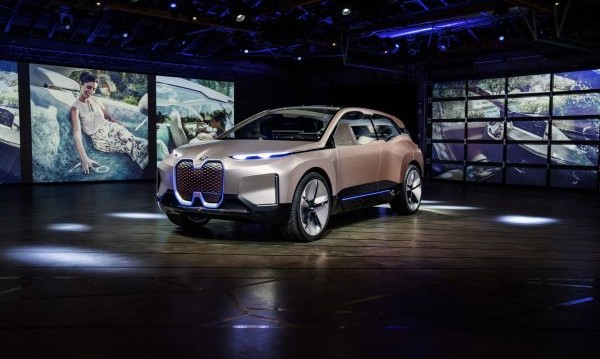 BMW Group uses an exhibition in Los Angeles to present its new vision of the future vehicle – BMW Vision iNEXT. The German manufacturer is firmly convinced that this is not just a car, but a platform where technology, looks and new thinking will benefit the whole company and all brands.
For the first time, all BMW's strategic innovation guides combine into one automobile: Autonomous Driving, Connecting, Electrification and Service (ACES). The design complements these innovative basics (D + ACES) and answers the question of how driving joy will look in the future.
"Mobility is part of our life, our experience, our senses, and this is a human need." For this reason, the issue of mobility in the future is more than ever the focus of all considerations on people with their emotions, needs and wishes for mobility. With the option of autonomous driving, electrification and improved connectivity, new experiences and travel opportunities will emerge in the future, while at the same time changing the people's desires and lifestyles ", Bavarian concern,
With BMW Vision iNEXT, the driver has more freedom to decide how to use his time in the car during driving. Interior design is becoming increasingly important, at the same time increasingly focused on comfort. The clean, clean electric BMW Vision iNEXT is designed as a mobile space that offers quality of life and meets the need for a new "favorite place" where it feels calm.
Interior iNEXT dominates the rare, clear lines, geometry puts materials and colors in the foreground. The combination of textiles and wood provides a look inspired by the design of furniture and gives it a special boutique look. The main colors of the interior are Purus Rosé, brown and beige, with metal accents accentuated by Mystic Bronze. On the back is an exquisite woolen fabric Enlighted Cloudburst, a jacquard fabric that passes asymmetrically from the seat surface to the side panels and the rear stand.
More information and photos can be found in AutoMedia.bg
The publication works: Krasimir Angelov