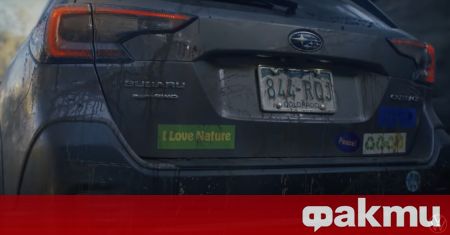 After Volkswagen angered some of its fans a week ago by "changing the name," the German company targeted Subaru and their fans after ridiculing them in its new ad. Although the video is only 30 seconds, and the part where the Japanese car appears is no longer than 3 seconds, we will probably see a lot of criticism at the expense of the ad and its creators.
The video wants to emphasize that ID.4 is a better solution for the family, as can be seen from its title. At the very end we can see the electric vehicle pass the Subaru Outback with the "I love nature" sticker on the back, and the female question "Seriously?" It was addressed to him.
Impressive and clean Volkswagen and dirty Subaru, which according to various opinions wants to oppose internal combustion engines and electric cars with a comparison of dirty – clean.