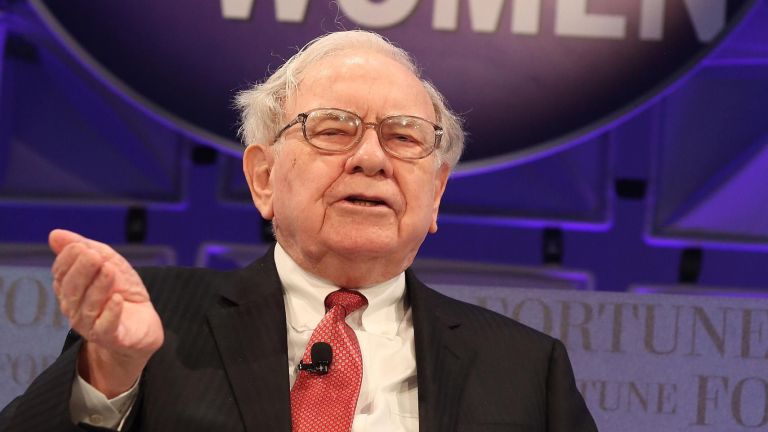 Billionaire Warren Buffett has encouraged investors to maintain faith in the U.S. economy and companies owned by his conglomerate Berkshire Hathaway, the Associated Press reported.
In a letter of encouragement to investors, Buffett barely touched on the topic of the coronavirus, which destroyed many business activities last year. Instead, it focused on the long-term prospects for railroads, utilities and insurance companies, and shares owned by Berkshire Hathaway. Buffett said U.S. business would thrive over time despite the pandemic.
"However, in its short 232 years of existence, there has never been such an incubator for human development as America. Despite some serious disruptions, the economic progress of our country is astonishing," the billionaire wrote.
The longtime Democrat also expressed faith in the country's political future shortly after Democrat Joe Biden took office.
"Still beyond that, we continue with the constitutional aspiration to become a more perfect union. Progress in this field is slow, uneven and often discouraging. However, we have moved forward and will continue to do so. Our unwavering conclusion: Never bet against America"Buffett wrote.
The letter that Buffett publishes every year in the business world is always very much read because of his extremely successful experience and ability to explain complex topics in simple words, the AP notes.
In addition to offering business lessons, Buffett, 90, reassured his shareholdersthat he has no plans to retire, joking with one of Berkshire's longest-serving managers, who retired in an "absurdly early retirement" of 103 years.
Meanwhile, Berkshire Hathaway Inc. announced it today quarterly operating profit rose 14 percent thanks to insurance results, and total profits approached $ 36 billion due to a sharp rise in shares in the company's portfolio (for example, Apple / Apple Inc), Reuters reported.
Operating profit for the fourth quarter reached $ 5.02 billion, or about $ 3.252 per Class A share, compared to $ 4.42 billion a year earlier.
Net earnings, reflecting stock price growth, jumped 23 percent to $ 35.84 billion from $ 29.16 billion in the same period in 2019.
Throughout 2020, operating profit fell 9 percent to $ 21.92 billion, while net profit fell 48 percent to $ 81.42 billion.
During the quarter, Berkshire, whose shares followed the wider market over the past decade, and especially in 2019 and 2020, bought back its shares for about $ 9 billion. That's a sign that Buffett says his Omaha-based conglomerate in the state of Nebraska is underrated.
Throughout last year, the shares were repurchased for $ 24.7 billion, exceeding the previous record of $ 5 billion for 2019.
Source link