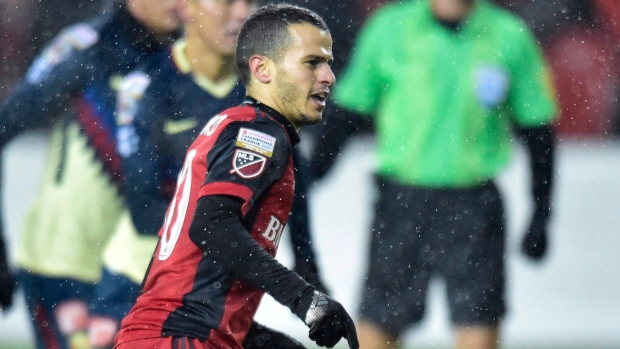 According to TSN's Kristian Jacku, Sebastian Giovinco's mandate with FC Toronto is nearing end.
The Italian striker is sold to the Saudi club Al-Hilal, and Toronto FC gets a $ 2-3 million transfer.
The news ends a week of speculations about the attacker, who is in the last year of his contract.
Former MLS MVP missed pre-season training this week in California, and the club's spokeswoman said the 32-year-old Italian international was excluded due to "leg tightness".
Giovinco arrived in Toronto when he signed in 2015. He scored 73 goals in 125 games in four seasons in MLS and was a key factor in helping TFC win its first and only first prize in 2017.