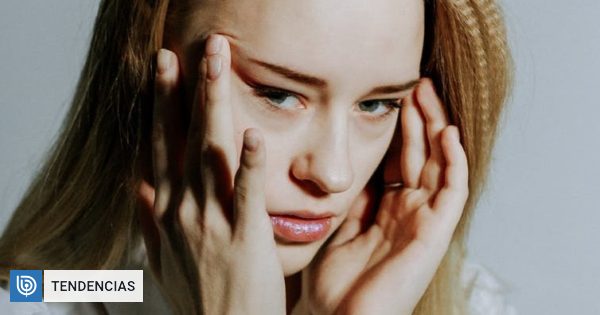 Like every October 10, this Thursday marks Mental Health Day, a date that seeks to promote the identification, treatment and prevention of mental health disorders and problems.
According to a study conducted by Cadem in August this year, 7 out of 10 Chileans state that they suffer or have had mental health problems and illnesses, where anxiety, depression, stress and sleep disorders are highlighted; Among other problems.
In both these types of pathologies have common factors, which in most cases act as signals to detect mental problems on time and to obtain the necessary assistance to avoid adverse effects.
In this connection, the Mayo Clinic states 14 symptoms that help a person identify a mental health problem or pathology, with the aim of paying attention and seeking medical and / or psychological attention.
"The signs and symptoms of mental illness may vary depending on the disorder, circumstances and other factors. Symptoms of a mental illness can affect emotions, thoughts and behavior, "says a specialized website.
In the meantime, some of these signs are:

1. Feelings of sadness or discouragement
2. Confusing thoughts or decreased ability to concentrate
3. Excessive worries or fears or intense feelings of guilt
4. The ups and downs and radical mood swings
5. Removing friendships and activities
6. Fatigue, low energy and sleep problems are important
7. Separation from reality (delirium), paranoia or hallucination
8. Inability to cope with the problems or stresses of daily life
9. Problems with understanding and connecting situations and people
10. Problems with alcohol or drug use
11. Important changes in eating habits
12. Changes in sexual desire
13. Excessive anger, hostility or violence
14. Suicidal Thought
"Sometimes the symptoms of a mental health disorder appear as physical problems, such as abdominal pain, back pain, headache or other unexplained pain," adds the site, which points out The importance of seeking help after recognizing one or more of these symptoms.
The importance of mental health
As the World Health Organization (WHO) has discovered, every 40 seconds a person commits suicide in the world, and in Chile one every four and a half hours on average. According to the data provided in the statement Psychiatry.cl, in our country 1 in 5 Chileans over the age of 15 suffer from anxiety disorders and 10% have depression.
Dr. Roberto Amon, psychiatrist and medical director at the site, stressed the importance of preventing mental health pathologies, especially If a person has suicidal thoughts.
"A suicidal ideation or attempted suicide is a sign of serious mental health problems and, therefore, that person needs specialized assessment and emergency care."he emphasized.
To the signs mentioned by the Mayo Clinic, Amon added: "Hopelessness about the future, impulsive behavior, cuts or self-harm, alcohol and drug abuse, recent losses or a history of family suicide."
"When you are depressed or in severe anxiety, you cannot wait for weeks or months, but you must have quick access," he said.
The doctor said of anxiety, one of the disorders most severely suffered by Chileans: "1 in 5 adults has this condition, and anxiety includes many physical symptoms such as muscle discomfort, headache, patient is subjected to more unnecessary exams and productivity work is small because it is bad, worrying and increases absenteeism. "
suicide
If you need specialized psychological help or know someone who requires it, the Ministry of Health has a helpline that professionals visit on a daily basis for 24 hours a day at 600 360 7777. If you do not have a balance you can ask to be called here