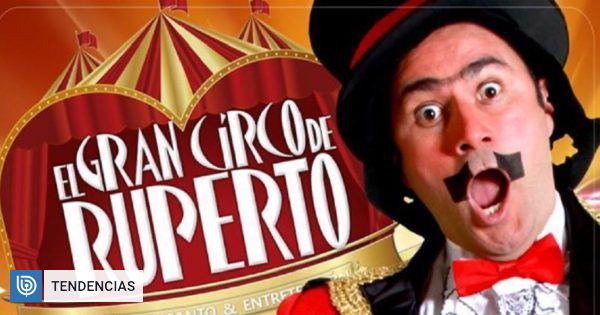 A very sensitive problem faces comedies Cristián Henríquez, known for its character Ruperto, whose circus was closed this week.
Henríquez himself also reported in La Cuarta's paper: "I received the closing order at the top of the show on Thursday (…). (On Friday) The municipality has invited us to talk about this issue, to see what patent and operation is. It is our concern to improve the situation in order to continue with the functions "He said.
According to the publication, the situation arises after constant neighbors' complaints Main stationin particular, Aviana Pajaritos, who was upset by the noisy function, went to the municipality to ask for help.
"There are people who are economically dependent on the circus, which complicates me … Not to come and close (…) They are not all (boring neighbors with their circus), they are some, very little, and we work on moderate volume ", confirmed Henríquez.
Although the actor has announced it "Big Circus Ruperto" will continue to work "as long as I can", the mayor of the commune, Rodrigo Delgado, emphasized that it can no longer function without the necessary permissions.
"The issue of chains is a way to say that there is a queue to close and can not work with it, that's clear because there is no municipal patent"said Delgado
"The topic is clear, there is or no patent, and here it is not and was not there when it was supposed to be and no one can perform unlicensed functions," he added.