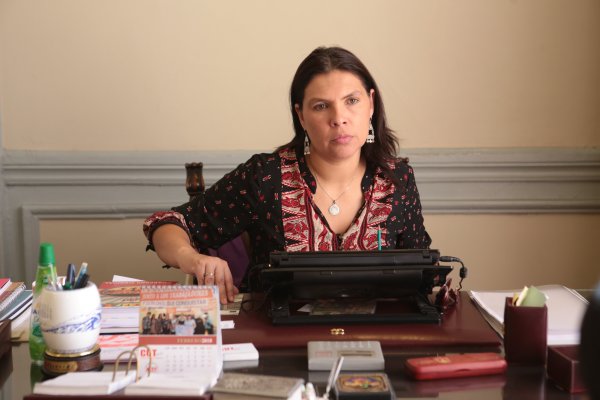 Workers will paralyze this Thursday and reject the suggestions of technical tables.
As aggressive and regressive collective rights see the workers represented by Central Unitary Workers (CUT), the legislative agenda of government on labor issues.
In order to manifest its rejection of legal initiatives such as teleworking, working status of young students, retirement reform, among others, Thursday will be a national strike to which several organizations will be added.
"This day of mobilization came in response to an aggressive agenda that the Executive has promoted, a program that does not have any discussion space, which is not discussed, which does not require any agreement," criticizes CUT leader Barbara Figuero
The leader of the unions adds that government rejection with workers is graphically displayed in working tables that are formed, an example that would not be important with the participation of workers' centers.
"The government with the people with whom it wants dialogue is with experts and commissions that, with no one, do not in such cases make conclusions that do not take into account the historical statements that the organizations have given, so the first thing we are doing is reacting through mobilization because we they do not think, "he adds.
The mobilization was supported by Fuad Chahín (DC), Diego Ibáñez (FA), Guillermo Teillier (PC), Lautaro Carmona (PC), among others, supported by several public sector organizations this Thursday.