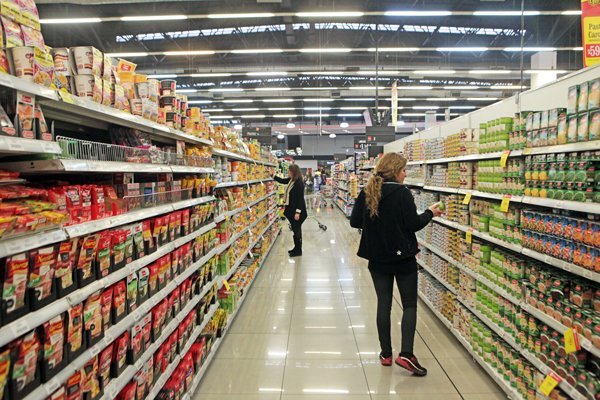 They were sanctioned for participation in the agreement on setting up, through its suppliers, the minimum selling price for fresh chicken meat between 2008 and 2011.
The TDLC issued a decision at the request of the National Economic Prosecutor's Office (FNE) for a meeting with Cencosuda, SMU and Walmart, condemning the supermarket chains.
"By participating in an agreement or concerted practice, independently or through its affiliated parties, with a view to establishing a sale price for fresh chicken meat at a supermarket equal to or greater than its wholesale selling price between at least 2008 and 2011," the TDLC states in the judgment.
However, Cencosud was sentenced to $ 3,345 million for $ 1,994 million and Walmart for $ 2,752 million. In addition, the accused chains have to pay more than $ 8,000,000 in fines.
TDLC accepted the indictment filed in January 2016 by the State Economic Prosecutor's Office (FNE), which states that these companies maintain, through its suppliers, an agreement on the determination of minimum prices for the sale of that food at least between 2008 and 2011, limiting competition in that sector.
In this way, the FNE noted that chains "knowingly adhere to a common plan that replaced the risks of competition for practical cooperation between them" with the aim of "regulating the market" and "avoiding price wars".
This mechanism was exposed under an investigation conducted in a so-called chicken case, in which the Supreme Court in October 2015 convicted Agrosuper, Ariztía and Don Pollo poultry in the total amount of 74,000 UTAs, equivalent to more than $ 55 million in that time.
Based on the indicators revealed in these surveys, on December 14, 2011, entry, registration and seizure were made depending on the actors of the supermarket industry. In that diligence, it was possible to collect various background information (content in computer equipment and email backups) that displayed contact between the chain manager and the companies supplying the chicken.
The documents found that he first claimed by phone or email before he found that the other chain had waived the contract not to sell at a wholesale price. The purpose of these efforts was to make the vendors act as intermediaries, warning the other chain of non-compliance to comply with the agreed guidelines.
In order for the contract to be successful, the chains needed to keep track of the sales prices of fresh chicken meat from its competitors, both internally and externally, for the purpose of doing so.
After the verdict passed by TDLC today, parties have a deadline of 10 working days to file a petition to the Supreme Court.
"The State Prosecutor's Office reiterates that the secret deal is the most serious assault on free competition and the top priority of its mission, and the institution is currently assessing the contents of the TDLC judgment," the agency said. statement.
Source link