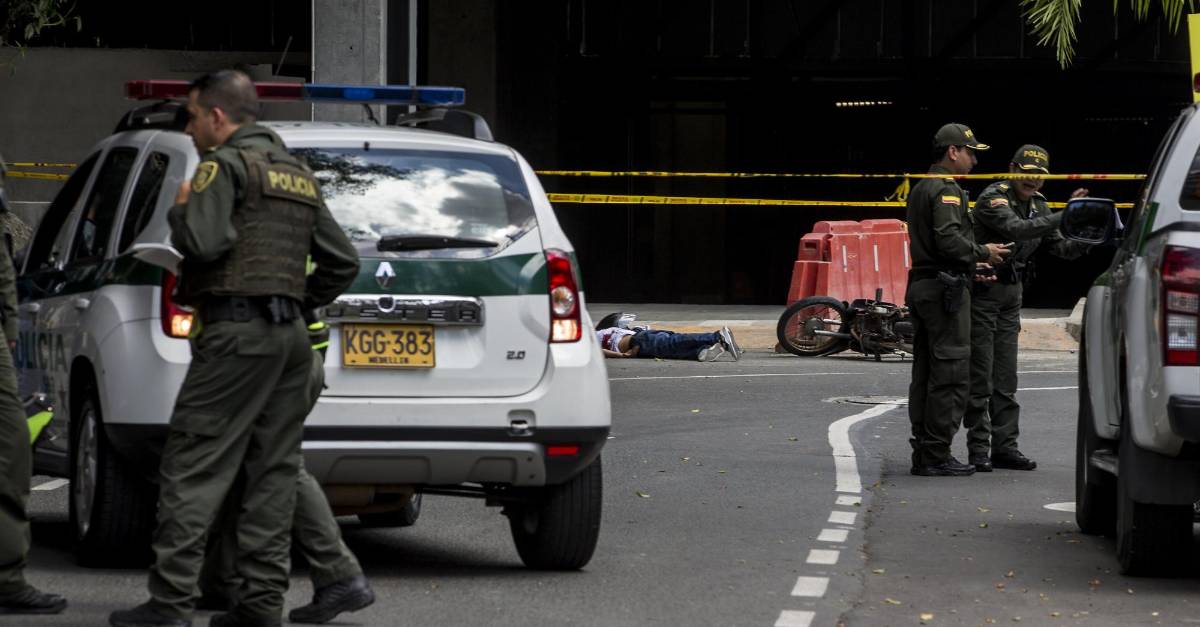 The Metropolitan Police of the Aburr Valley has opened a disciplinary investigation into a procedure that ended with motorcycle death at noon this morning in Envigado municipality.
As reported by EL COLOMBIANO, a motorized patrol chasing young man near the Envigado subway station. According to preliminary versions, boy he did not obey the order to stop the uniform, which caused the reaction.
In full follow-up, one of the officers shot, causing the young man to fall and his immediate death, in the corner of Carrera 49 and Calle 36sur behind the Viva shopping center. The victim was identified as Gonzalo Adolfo Montoya Porras, 21 years old.
By consulting this situation, Colonel Pablo Ruiz, a subdivision of the Metropolitan Police, explained: "According to what the patrol of the quadrant manifested, they requested a warrant to arrest or arrest a young man who is mobilized on high speed motorcycles. It runs the police's persecution and as a result, unfortunately, the young man dies in the shooting of the quadrant. "
Instead of the fact, several citizens came in, and between the tears he questioned the attitude of the uniform, claiming that the deceased was not a thief, but an unarmed student who was wearing several academic texts.
"The police did not say he was a perpetratorIt's simply a police procedure and, unfortunately, because the young man dies. That's why criminal and disciplinary investigations began, clarifying the facts, "Colonel Ruiz said.
The scene was handled by the CTI Prosecutor's forensics, who began collecting evidence to clarify what had happened.