In the first half you destroyed two tutovkas, first in 10 minutes to Ostrák and then two minutes before the break to Bartošak. How did you see the situation?
Karviná shot at the front pillar for the first time when I moved, that is, in counter-movement. Luckily, I pushed him out. In the second case, it was a very unexpected, powerful blow from a large angle, also on the front pillar to the gallows, and I left my hand there. Really difficult interventions. That brought us a little closer and we won three points.
Back in the game you were already leading 2-0, Karviná could bring back the alternate Papadopoulos. But did he break your teeth too?
That. Somehow it reflected there, he didn't have a lot of strength anymore, I think he was just shooting. He hit me in the leg and the guys eliminated it, so teamwork.
Unlike you, your colleague Vladimír Neuman had an unfortunate match. The first goal, when he nailed the ball behind his back around the corner of Simon Falta, obviously goes to his account …
I had a long way to go. I thought he was going to box. But the boys said he wanted to catch him and failed. It will happen, there will still be such goals. He met almost every one of us. In past games what we saw held a lot. No one can blame him for that.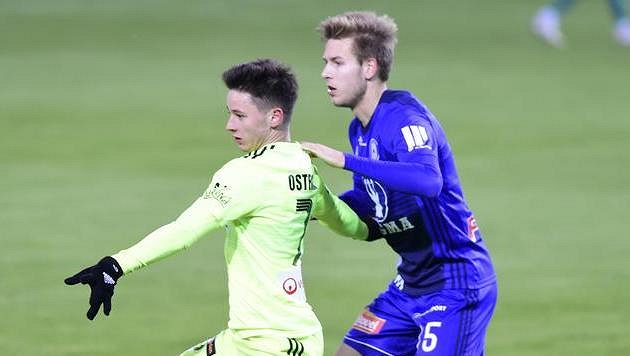 From left: Tomáš Ostrák from Karvina and Ondřej Zmrzlý from Olomouc.
Ludek Perina,, ЧТК
The 3-0 result was undoubtedly cruel for Karvina, he did not play badly at all, which is why your interventions were very important. Do you agree?
That. We've already seen in the videos that they play well in combination. They have the right types of players for that. Retaining zero was crucial from the standpoint that we could hit first, which we did. Goals for 2: 0 and 3: 0 were just such fuses then.
You seemed to gradually feel comfortable with individual successful procedures. In the end, you allowed yourself one effect, when you destroyed the wound again with papododopulosis.
The key was mostly the first procedure. They caught me. It was also important from the standpoint that we stood for fourteen days and after such a time the goalkeeper should quickly gain self-confidence, self-confidence. I succeeded right at the beginning, so I enjoyed it a lot. In the end it was for the spectators, only they were not at the stadium.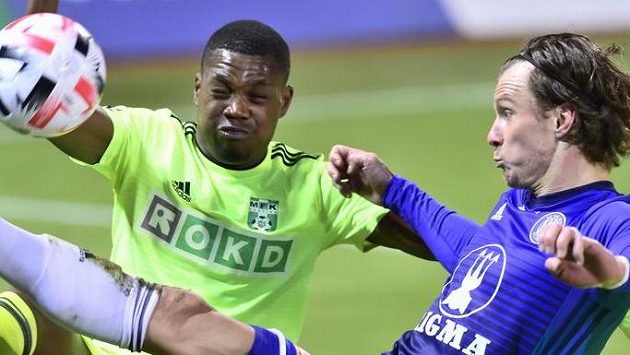 Hanák's campaign continues, they have achieved six rounds in a row
Have you thought about a nomination for the EURO with a great performance?
I wouldn't say that. In the Czech Republic, and especially abroad, there are goalkeepers who catch in top competitions and they are a completely different league. At the last meeting of the national team, I saw this with my own eyes. I was able to train with the best Czech players from the league and from abroad. When you see Vaclík, Pavlenka and Koubek, it will give you a new impetus. I learned a lot from them, but also from other players. Everything is very fast with them and it helped me a lot.
So do you have your own life form now?
I regularly hunt in the league now, so I guess. However, it is important to regularly confirm performances and earn a place. But I guess I really have form.