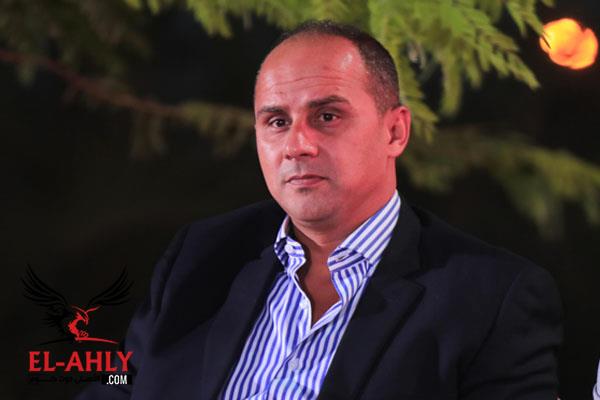 Al Ahly has decided to take preventive measures against all those involved in the argument that occurred on Friday at the Al-Ahli Al-Hamra branch.
Mohammed Morjan, executive director of the Al Ahli club, confirmed that it was decided to halt all perpetrators and participants of yesterday's quarrel, as evidenced by Al Ahli's branch office in Nasr City, all referring to legal inquiries.
The Executive Director also decided to refer the matter to the Governing Board at its next meeting to decide on the final judgment of the crisis.
Morjan added that no one is allowed to bypass or leave the text, emphasizing the need to maintain all the rules of the ethical club Ahli.
He concluded his statement, pointing out that the investigation would be comprehensive in order to place points above signs, and that anyone who violated and exceeded the penalties would be subject to regulations and laws.