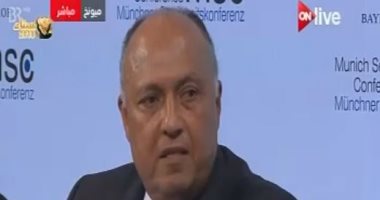 Foreign Minister Sameh Shukri left Bahrain on Saturday to attend the tenth session of the joint committee of Egyptian Bahrain, to be held on November 10-11, under the chairmanship of two foreign ministers.
Foreign Ministry spokeswoman Advisor Ahmed Hafez said the meeting was part of the two countries' commitment to holding regular meetings and developing bilateral co-operation frameworks in all fields and pushing them to greater horizons. .
He added that the committee's work is expected through the signing of numerous bilateral agreements and memorandums of understanding in various areas, as well as consultation and coordination on all regional issues of common interest.
Source link