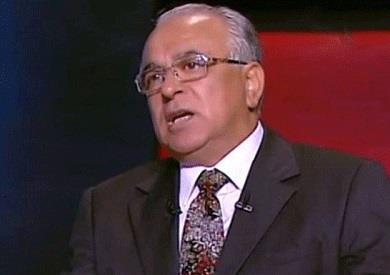 Yvonne Medhat


Posted in:
Wednesday, November 21 2018 – 3:31 pm
| Updated:
Wednesday, November 21 2018 – 3:31 pm

Dr. Yahya al-Shazly, a member of the National Board for the Prevention of Viral Viruses, said the first phase of a national campaign to combat the virus and discovery of non-selective diseases will continue until November 30th.
He said during a phone call to the "Egyptian Today" program, aired on Channel One, on Tuesday targeted 17 million people in the province of the first phase over 18 years of age.
He added that the completion of the study so far has only reached 10 million goals for the first phase, adding that the results of the tests show that the incidence of C virus does not exceed 5%, which means that about 500,000 citizens have antibodies and about 350,000 potential infected citizens.
He noted that the second phase begins on December 1, which is longer in the current period, as it includes 11 managers, and said that a comprehensive survey would be completed in the first phase of the interrogation of high school students.
The Ministry of Health and Population has launched a national campaign to remove viruses and non-communicable diseases at the beginning of October last year and the first phases are 9 provinces of Matrouh, Port Said, Alexandria, South Sinai, Damietta, Lake, Qaliobia, Fayoum and Assiut.