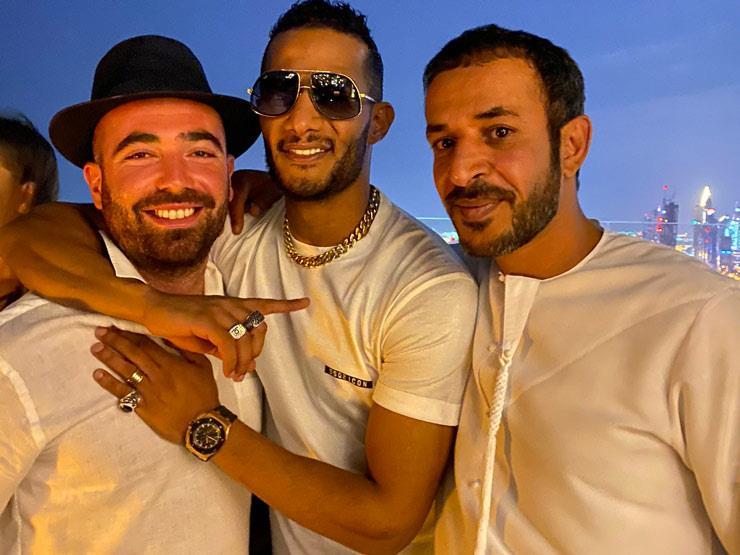 Prepared by – Mahmoud Ali:
Last night and until the early hours of Sunday morning, we witnessed many important events locally and internationally, the most prominent of which are the following:
Limited decline .. Health publishes Corona's statement today, Saturday
The Ministry of Health and Population announced on Saturday that 98 coronavirus recoveries had been discharged from hospitals after receiving the necessary medical care and recovery according to World Health Organization guidelines, bringing the total number of those recovering from the virus to 101,783 cases to date.
For details .. click here
A security source denies the spread of the Corona virus among prisoners and denies the Brotherhood's allegations
A security source denied what was circulating on one of the pages loyal to the terrorist fraternity on the social networking site "Facebook" regarding allegations of the spread of the "Corona" virus among prisoners, emphasizing that what was circulating in this regard was completely false. .
For details .. click here
Al-Sisi is directing work on localizing the automotive clean energy industry in Egypt
Ambassador Bassam Radi, spokesman for the Presidency of the Republic, said that President Abdel Fattah Al-Sisi met with Dr. Mustafa Madbouly, Prime Minister, Assistant to the President for National and Strategic Projects, Governor of the Central Bank and Ministers of Oil and Minerals, Finance, Public Business sector, trade and industry and military production, and the president of the Arab Organization for Industrialization.
For details .. click here
Ziad Bahaa El-Din: Infrastructure in Egypt is not enough to attract investors
Dr. Ziad Bahad al-Din, a former deputy prime minister, said the infrastructure is in Egypt, but there is a problem in attracting investment because effort is being made into the infrastructure.
For details .. click here
Muhammad Ramadan after his painting with an Israeli artist: I swear to God I didn't know who was who (video)
Dr. Ashraf Zaki, captain of the acting professions, said he spoke to artist Muhammad Ramadan after the publication of his painting with Israeli singer Omir Adam, and told him he was unaware of his identity before painting with him.
For details .. click here
Muhammad Ali Khair hangs a picture of Muhammad Ramadan with an Israeli artist
Journalist Muhammad Ali Khair commented on the photo that artist Muhammad Ramadan expanded with Israeli singer Omir Adam.
For details .. click here
Metro: "We have released the highest percentage of records due to violations of Corona prevention measures in the metro."
Subway spokesman Ahmed Abdel Hadi said the Metro administration today issued the highest percentage of violation records for violators of Corona prevention measures at metro stations, through several campaigns at Martyr Stations, Ataba and the Faculty of Agriculture, and in coordination with the Traffic and Communications Police and Metro police.
For details .. click here
Ahmed Moussa: Muhammad Ramadan acted in an accident .. Watch Bhidhan, Israeli artist (video)
Journalist Ahmed Moussa said artist Muhammad Ramadan "made an accident" after publishing his painting with Israeli singer Omer Adam (Omer Adam) during which the former appeared while hugging the latter in it.
For details .. click here
Luxor Education reveals the fact that high school students are infected with the coronavirus
The Directorate of Education at the Governorate has revealed the truth of the allegations circulating about the presence of new Corona virus infections among students of a commercial high school for girls in Luxor.
For details .. click here
Minister of Culture: We want to hold a book fair in Cairo amid precautions
Dr. Enas Abdel-Dayem, culture minister, said the ministry continues to implement all coronavirus precautions and prevention, despite organizing many cultural events such as festivals, seminars and exhibitions, noting that 50% of attendees fully participate in all events alone.
For details .. click here
Iraq: 18 policemen and soldiers were killed and wounded in an ambush in Tikrit
An Iraqi security source from the Salah al-Din governorate reported on Saturday night that 18 policemen, the army and a tribal mob were killed and wounded in an ambush north of Tikrit, 170km north of Baghdad.
For details .. click here
Corona injuries in the United States exceed 12 million cases
Johns Hopkins University announced on Saturday night that the number of deaths from the new Corona virus (Covid-19) has exceeded 12 million infections in the United States, according to "AFP".
For details .. click here
Biden favors Lisa Monaco and Sally Yates to take over as attorney general
President-elect Joe Biden's transition team compares two candidates for attorney general: Lisa Monaco, who served key national security duties in former President Barack Obama's administration, and Sally Yates, who rose to fame when she was ousted by outgoing President Donald Trump, according to Bloomberg. . For news, citing informed sources.
For details .. click here
The director of the World Health Organization calls for a fair distribution of the vaccine against Corona
World Health Organization Director-General Tedros Adhanom Ghebreyesus called on the G20 countries to ensure a "fair distribution" of Corona vaccines around the world.
For details .. click here
Saudi Arabia declares support for full normalization with Israel, but on one condition
Saudi Foreign Minister Prince Faisal bin Farhan has confirmed that his country supports full normalization with Israel, but with conditions.
For details .. click here
Source link