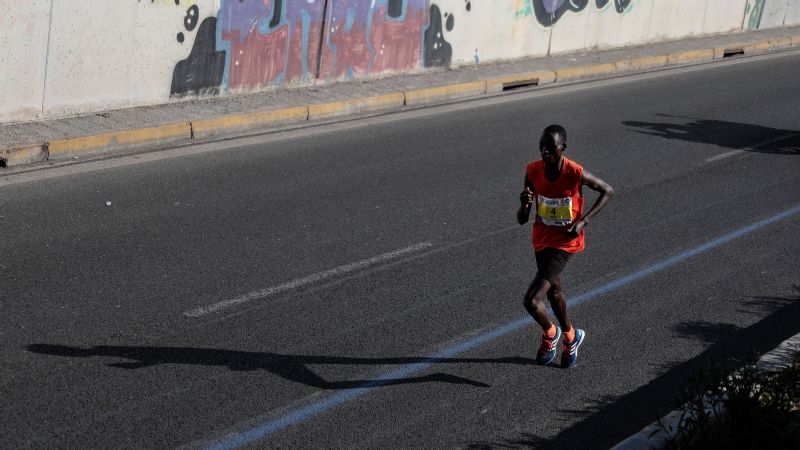 11. 11. 2018
Associated Press
ATHENS, Greece – Brimin Kipkorir from Kenya won the 36th Athenian Marathon in the third fastest time, defeating Ethiopia Tesla Wokneth nearly two minutes on Sunday.
Kipkorir has flown from the leading group to win the horseracing course for 2 hours, 10 minutes, 56 seconds, 19 seconds from Felix Kandie's 2014 record-breaking championship after 25 kilometers.
Wokneth was the second at 2:12:52. Ethiopian Asmeraw Mengistu was third in 2:13:20. Two more kennels rounded the top five.
Kenya Shelmith Muriuki won the women's race – and was 17th in total – at 2:36:46, defeating Kenya's Rebby Koech (2:38:54) and Eleftheria Petroulaki (2:46:09). )
A record of 18,750 runners started racing on Sunday morning.