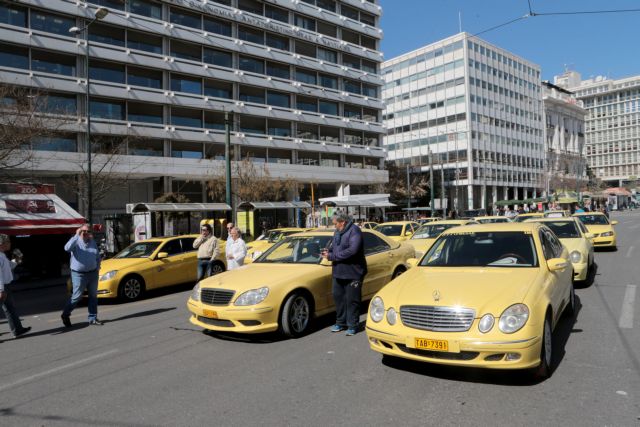 No taxi from 4 am in the morning and Thursday twelve o'clock, due to the mobilization decided by the Panilene federation of taxis and agrarians.
At the same time, the protest will be held at 9 am outside the Evelpidon court in Athens, where BEAT will be heard against the President of the Taxi Federation of Thymios Lyberopoulos for defamatory slander.
According to Mr. Lyberopoulos, "some brokerage companies are distorting competition, whether with unlawful bids, breach of business rules, or the technique of triangular transactions leading to tax evasion.
"These practices are met in Law 4530/2018 and Law 4446/16, and are now about public control mechanisms to enforce laws and create a healthy area of ​​competition in the passenger transport sector."
The Federal Press quotes, inter alia, that "what we are looking for is a lawful enforcement of the law in force for everyone, whether it is a taxi driver, a network or an intermediary company."
The requirements are:
– Appropriate implementation of the law in force by all, whether it be a taxi driver or a network or an intermediary.
– the immediate blow to the interruption of the operator's project (IX), which is not entitled to the carriage of passengers.
– the current adaptation of all intermediary companies to the national legislative framework governing urban traffic.