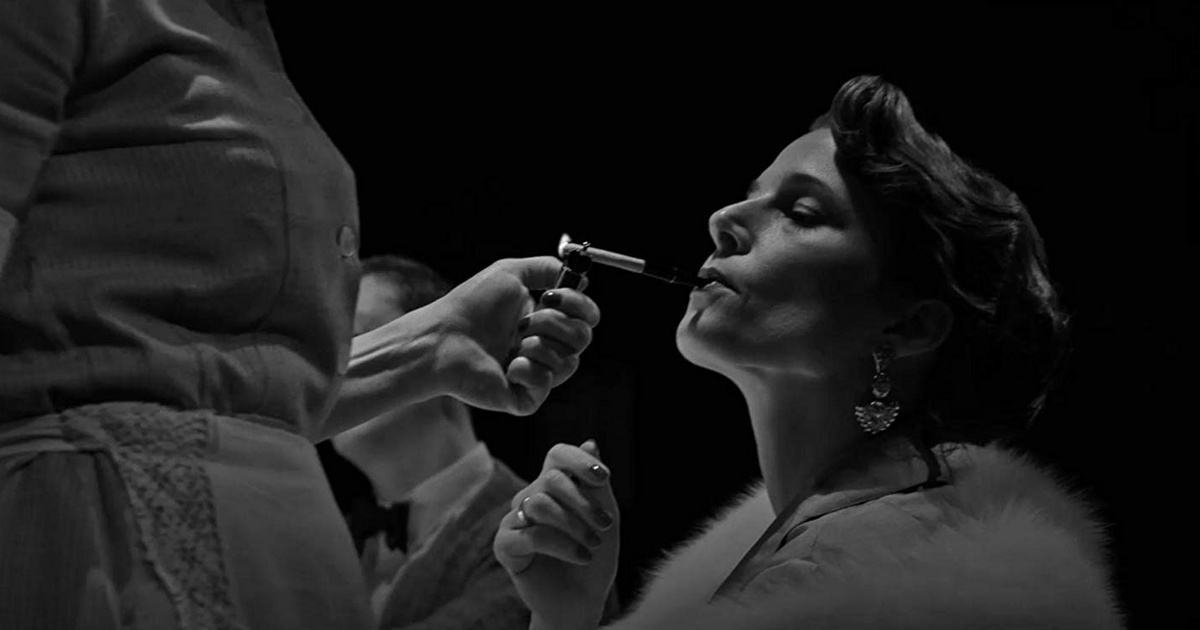 I really liked Mike. He was a brutal son of a bitch. He paid no attention to the emotions of the people. But he was a very nice guy
– Cinematographer Hal Mohr, with whom Michael Kertész (already Michael Curtiz in America) filmed a jazz singer, said he summed up the Michael Kertész phenomenon. CURTIZ – The Hollywood-conquered Hungarian says the controversial Oscar-winning personality for Casablanca, nearly two hundred filmmakers, is a rather unusual fate. Originally made for TV, CURTIZ was shown on Duna TV but is now going to theaters. This is probably not independent of having won several awards in the meantime, including at the Montreal International Film Festival.
Perhaps due to the budget of the TV movie, the director and production couple Tamás Topolánszky Tamás Yvan and Sümeghy Claudia do not want to capture much. They did not commit to interrupting Kertész's biography from A to Z, they were satisfied with the choice of one of the most dense and important stages of their lives Spring and Summer 1942 he shot Casablanca. Which, of course, was not then obvious that Kertész's greatest success would become a movie history legend. It seemed like everything was going hard, and there was a lot of headlessness compared to the usual chaos on the set.
In addition, the war is well underway, so the movie about mostly love has yet to read. The film's producer made sure that Casablanca was as closely aligned with the goals of US war propaganda and, more specifically, the principles set by the Office of War Information. That is to say, the Nazis must be very, very evil, Americans very good, but more importantly, they are very perfect, who do not show weakness and cannot be overcome. However, CURTIZ is not a documentary, so the role of propaganda is portrayed as a fictitious government censor. (In reality, the conflicts arose not from this, but from the objection of Joseph Breen, a Hollywood censor, who insisted on having as little sex and swearing in the script as needed to be rewritten.)
But the bigger problem than the censors was that Kertész didn't really know what he wanted. The script was constantly rewritten, and the characters had no idea what their character's fate would be. In turn, this (or something) explains the special atmosphere and mystery of the film that Bergman and Bogart themselves did not know if Ilse would finally board that particular plane. Ilse's husband Victor Laszlo died in the movie one day and survived the next. In one version he was a coward, in another he was a hero.

11
Gallery: Curtiz (2019)Photo: JUNO11 Pictures
figures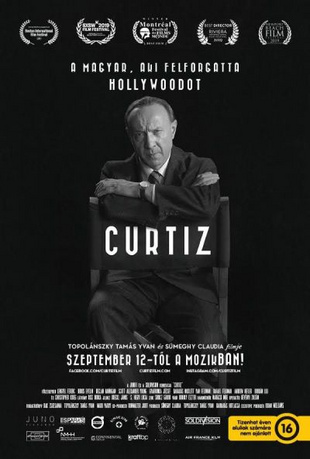 IMDb: 7.6
Index: 7/10
In addition to his professional troubles, Kertész went through a difficult period in his private life at the time. Although his brothers could not bring his sister from Hungary, Margit and his family were in constant danger because of their Jewish ancestry. In addition, she came across one of Kertész's ex-spouses, Kitty, with whom she had no problems with a good relationship. (Kitty's mental problems, her later suicide attempt, are not covered in the film, but we still have a sufficiently burdensome father-daughter relationship.)
So, even this short period from week to month adds enough ammunition to the movie. And the creators of CURTIZ make good use of it. Better yet, they draw figures of two major role models, Mihály Kertész and Kitty. They found two very good protagonists for this, Ferenc Lengyel and Evelin Dobos. (For the latter, we were looking for a movie role after the episode role in Sunrise.) Kertész and Kitty are not flawless protagonists, they are not. The director in particular has many qualities, one of which would be enough to make the viewer completely hate him. He is rude, a gypsy (today we would call him a sexual man), arrogant, humiliating those in the hierarchy and endlessly selfish. Still, Ferenc Lengyel tells us that if we don't love Curtitz, we empathize with him and care about his fate.
What was even better than picking the lead roles was that the movie did not take on something it might not otherwise accomplish. Find Bergman and Bogart, for example. Instead, we see them in the background, in the shade, and participate in a one-sentence plot. In this way, the film avoids examining how much their faces or voices resemble or do not resemble acting legends. Instead, we focus on the lesser-known Casablanca production stars, such as the Epstein script-writer or Conrad Veidt, who escaped the Nazis and was constantly forced into Nazi roles in Hollywood, and Kertész's Hungarian counterpart and friend.
But what would have been less was the evocation of the atmosphere and the picturesque Casablanca. Black and white, carefully posed images (cigarette smoke with a dagger), music that always, but unfortunately, always flows, sometimes seems a repulsive story, drawing our attention away from the characters. And of course, despite all the efforts, sometimes it seems like CURTIZ is not budgeted for movies. But the movie can also be played: when for budgetary reasons you talk about the tricks of Casablanca's directors, of course, the CURTIZ team comes to mind. The ones who did a really good job because CURTIZ is perfect for TV and just a little bit for cinema.