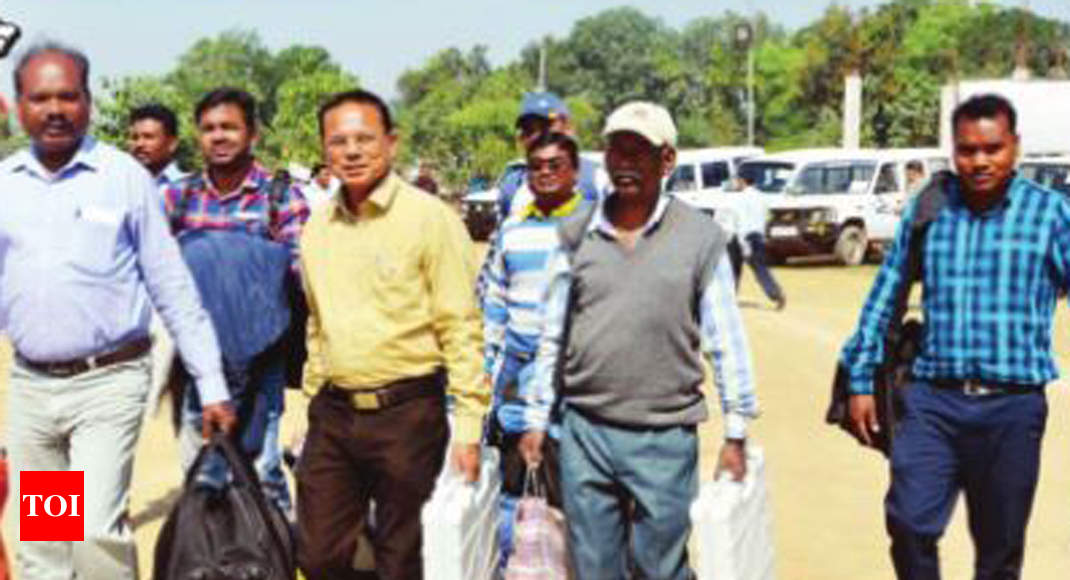 RAIPUR: The day before the vote in the first phase of the constituencies Chhattisgarh Maoists on Sunday raised violence in Bastar, prompting six IED explosions at Kanker and attacking party fun at Bijapur. In one of the explosions, BSF officer, subordinate Mahendra Singh, was killed, while the Maoist forces struck in the counterattack after Bijapura's ambush.
The poll will be held in 18 constituencies of eight districts in Naxalo – Bastar, Kanker, Sukma, Bijapur, Dantewada, Narayanpur, Kondagaon and Rajnandgaon – under an unrestricted security cover. More than 1.2 lawmakers and paramilitary forces are deployed in Maoist-affected areas, for each of the three voters there is one protector. In the first case, air surveillance is used. Maoists, who called for a boycott of the election, killed 14 people, including a camera from Doordarshan, in five attacks in the last 16 days.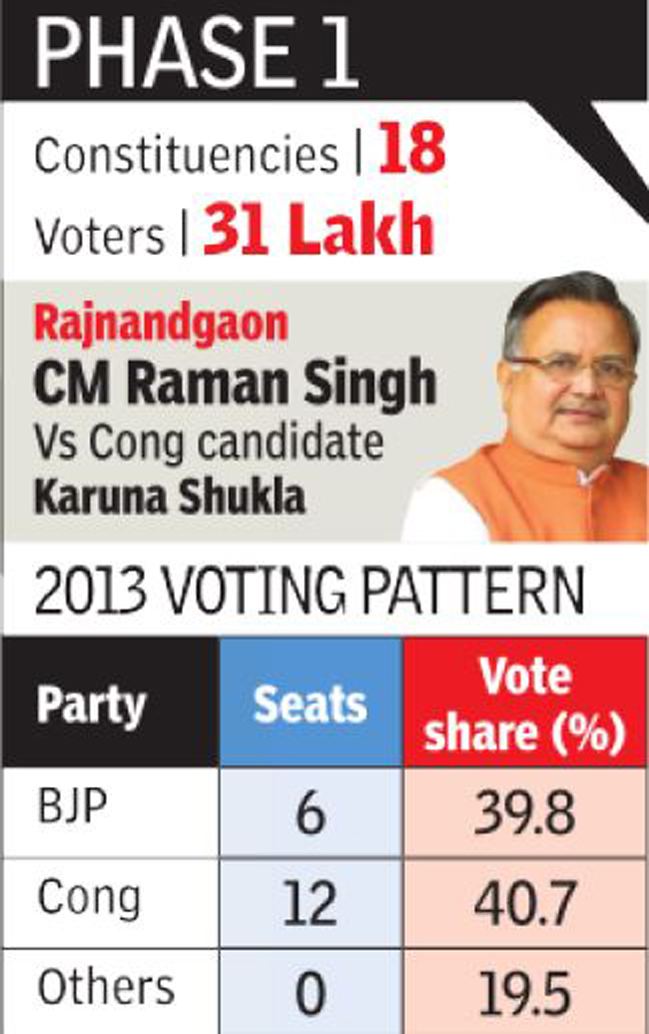 ADG, anti-Maoist operations, DM Awasthi said six Sunday actions were launched on Sunday between the Gome and Gattakal areas in Koyelibad Kanker region to target the BSF. Sub-inspector Singh, from Rajasthan Bharatpur district, suffered serious injuries and was evacuated to Udanpur BSF camp, but died during treatment.
In the Bijapura Bedre area, the Maoists were about to shine for 9 o'clock in the STF team in the forests of Markur Kerpe, but they had to beat deeper into the jungle depth with the forces that came back. During the sanitization of the combat zone, soldiers found a mao body with a 12-bore gun and cache explosives. The police believe that two other maoists were struck, which the cardinals retreated into the woods. None of the STF men were injured.

Source link