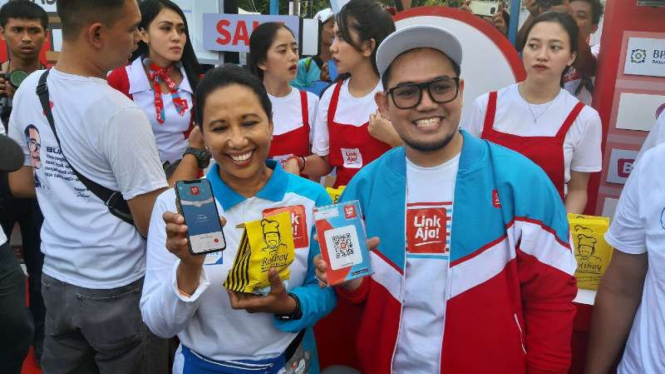 VIVA – Although there are enough options for non-cash payment, the facility support is not evenly distributed. For example, when parking is paid, there are accepted electronic cards, some do not.
In order to overcome this, the government officially launched financial services based on electronic means, LinkA.
This service was officially launched by the Minister of State Enterprise Rini Soemarno on Sunday 30 June 2019 in Gelora Bung Karno, Senayan, in central Jakarta.
As a result of the synergy of various electronic financial products BUMN, LinkA has a mission to provide access to non-cash financial services, which reach all levels of Indonesian society. By 2018, about 76 percent of transactions in Indonesia still dominate cash.
"This digital payment system is linked to the banking system of the state bank, which already has an account in the state bank, with a debit card that it can link," he said.
LinkAs is the result of the synergy of Telekomzela and seven state companies, namely BRI, Bank Mandiri, BNI, BTN, Pertamina, Danareksa and Jiwasraya.
"In our view, the two main challenges to increasing financial inclusion are the habits of people who use cash and access to financial services that are still limited," said Chief Executive Officer of LinkAnd Dan Wicaksan.
Source link