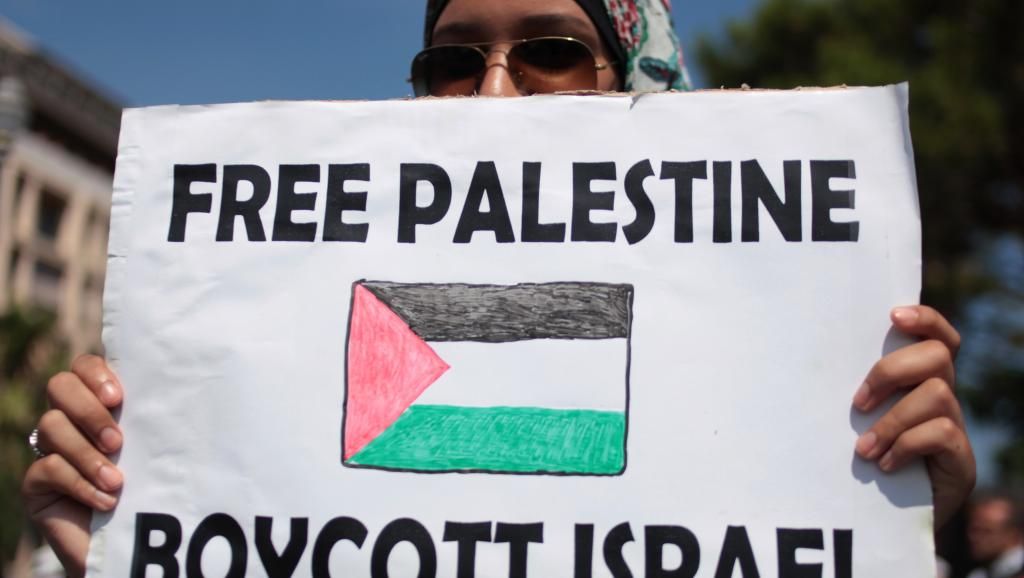 Members of the Dutch ruling party have called on the municipal government of the capital to offer anti-Semitic and anti-counterbalance to the monument dedicated to the victims of Nazi crimes at Dam Square, JTA's Jew Telegraphic Agency said on Friday.
On Friday, the 80th anniversary of the Kristallnacht, also known as the Night of the Shattered Glass, was marked when a Nazi pogrom announced the intention of the Third Reich to remove the Jews.
In the latest boycott of Israel held every Sunday in place, several protesters joined the usual fist of activists on the backdrop of "Free Palestine" by Dutch Muslim rapper Isma containing vitrious texts against the Jews and deals with a very controversial subject,
"I hate Jews more than Nazis," she heard playing from the loudspeaker of the 2014 song that celebrates the female suicide bomber in Tel Aviv.
"Rush hour in Tel Aviv, shared by a bus with a 60-year-old man, she sits and closes her eyes, and gets revenge lusts and she wants to express them, she strikes," say the song of songs from an artist whose real name Ismael Houllich.
At the time of the song's release, Ismo tried to distance himself from anti-Semitism, instead of persisting his beard with Zionism.
"They try to twist my words against me," he said in a regional radio interview, according to Times of Israel. "I do not hate all Jews. I hate only Zionist Jews who are Palestine less than my neighborhood."
"It all depends on how you interpret the song." Cavities "I did not mean homosexuals, and" Jews "did not mean all Jews. My fans understand that," he added.
Amin Abou Rashed, a Hamas operative who was staying in the Netherlands, was one of those present at the rally, another red flag set up by Dutch officials.
"How does the city government look at the presence of people collecting funds for groups considered as terrorist organizations by the European Union?" They wrote in their petition.
The other activist caught in the JTA film is openly racist comments against the Jews, saying, "Jews of cancer, these people do not exist, you are assembled."
But Irish women insist that the protest was not anti-Semitic, explaining that "criticism is not anti-Semitism".
Some activists allegedly carried the signs of the Israeli flag that included swastikas instead of David's star.
In recent years, they have seen counter-attacks of Jews and non-Jewish activists at Dam Square, as well as in other places.
The appeal comes at a time of concern among Jewish communities because of the increasing anti-Semitism.
In London, watch out for Kristallnacht's anniversary by pro-Israeli activists for Jews who were killed and infected in Arab countries were scattered by men screaming at the killing of Jews in Arabia.
Source link