Emilia Romagna, Bonaccini polls ahead of Borgonzoni by 12 points. But center-right parties have beaten center-left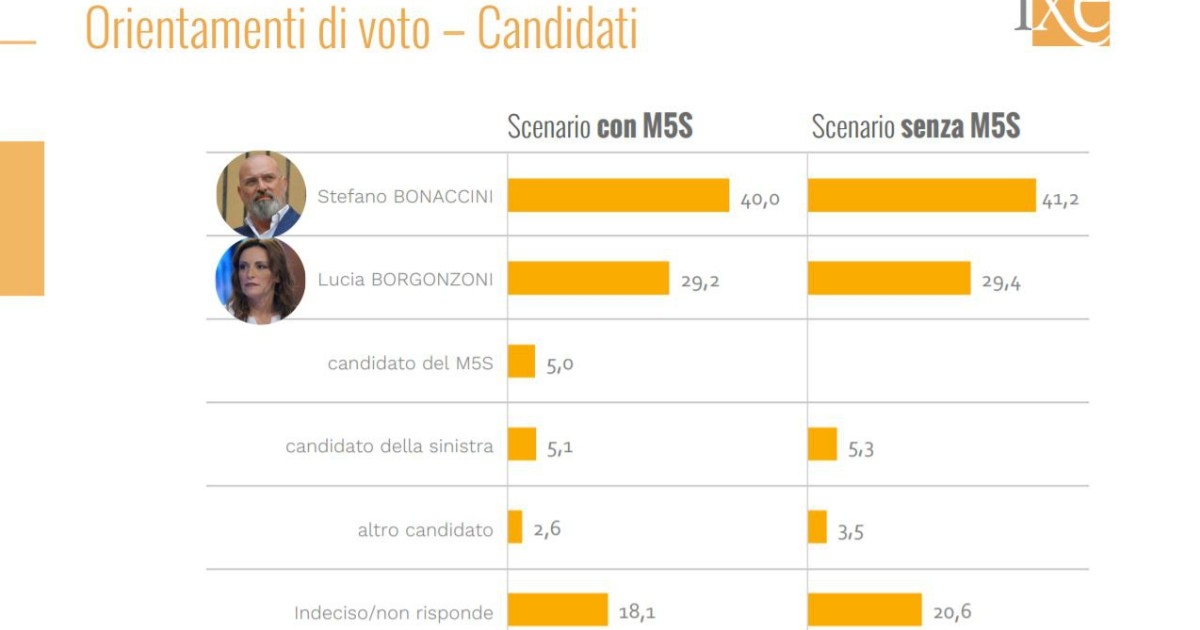 Outgoing President Emilia Romagna Stefano Bonaccini take the challenger Lucia Borgonzoni with a two-digit distance. The coalition supporting the Northern League senator outnumbers all parties that support the governor. It is a summary of a Ixè research for Cartabianca (Rai3) which, on the one hand, represents the strength of the center-left candidate, probably in terms of his five years as president of the region, and on the other, the real engine of his rival, is the League's electoral pool, which has grown throughout the last two years over the entire territory of formerly called the "red region". In detail, according to Ixè, Bonaccini would exceed Borgonzoni di today almost 12 points: 41.2 percent vs. 29.4. An additional element collected by the institute directed by Robert Weber is the eventual presence in the election for TopClass - who have yet to decide whether to run or not - does nothing and certainly gives no added value to the outgoing Democratic Party president. The M5 candidate - no name yet - would take 5 percent, but Bonaccini would lose just one point to his huge advantage.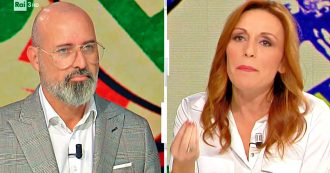 Read also
Bonaccini-Borgonzoni, TV duel of candidate in Emilia Romagna: "Stop advancing in the League from here", "For us votes of suburbs and workers"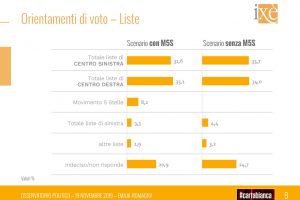 The scenario of the power relations of the camps supporting the two candidates is different. The center left would now be up 33.7 percent from the 34 right centers. If the M5 decided to launch Pd and the Allies would still fly lower, at 31.6, while league. Forza Italia. The brothers of Italy together they would still be at 33.1. In this context, the M5 would hardly exceed 8 percent.
It should be emphasized that in both questions there are about 20 percent of those who do not answer or say they are undecided. Two candidates could run more fuel from this section of the electorate.