Bravotech is holding a special sales event for the DEEPCOOL RF120 high-performance fan series with RGB LEDs.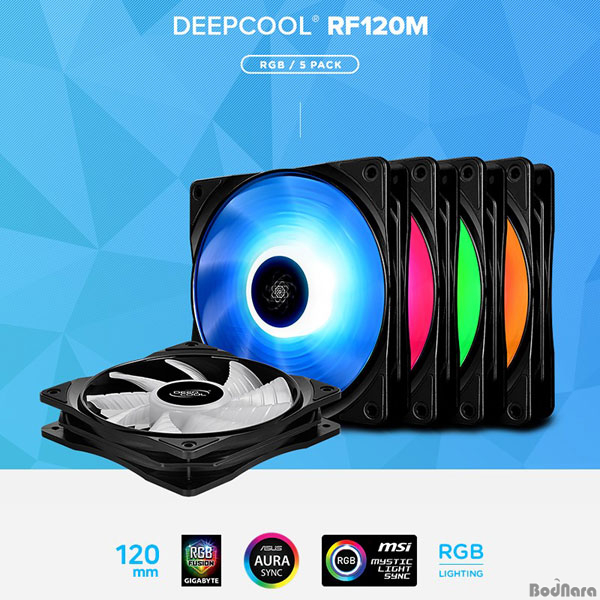 This special sales event will be conducted through all online and offline distributors with a limited quantity of 500 RF120 3PACK models, and may close if sold out earlier.
The DEEPCOOL RF120 series features six high brightness center LED modules and translucent blades for brilliant light effects. Provides convenience and is especially optimized for tuning configurations integrated with GT, GTE, L240 V2 and L360V2 CPU coolers from the GAMMAXX series.
It features a designer blade that delivers 56.5CFM optimized airflow and minimized noise, and a long lasting Hydro bearing. It also includes a PWM function that automatically adjusts the low noise / high performance mode to suit the temperature of the system.
It also supports RGB LED SYNC on a 12V motherboard, such as ASUS, GIGABYTE, MSI, and ASRock for easy synchronization and light control through software. It can trigger a function.