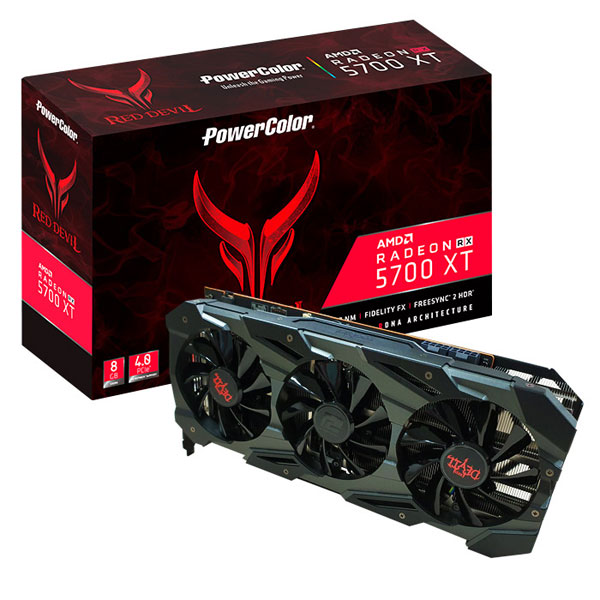 The official PowerColor D&D.com distributor has officially released the next generation graphics card, the PowerColor Radeon RX 5700 XT Red Devil OC D6 8GB, based on the latest 7nm RDNA based on GPU architecture (package name: NAVI).
PowerColor Radeon RX 5700 XT Red Devil OC D6 8GB PCIe 4.0 interface is supported.
In addition, a new product design, red devil change and RGB LED have been installed to improve not only performance but appearance.
Customers who have purchased Power Color graphics cards issued by D&D can obtain free 3 years of service through D&D Customer Centers (Seoul, Busan, Daegu, Daejeon and Gwangju) that officially recognize Power Color. "DND Cares," a dedicated service, provides "one free service," which provides free on-the-go delivery within a year of purchase, as well as "definite customer satisfaction" through dedicated case counseling. Counseling Center ", and in the event of secondary failures, you may receive" Additional Warranty Service ", a service that extends the basic free service period from 2 months to 6 months.