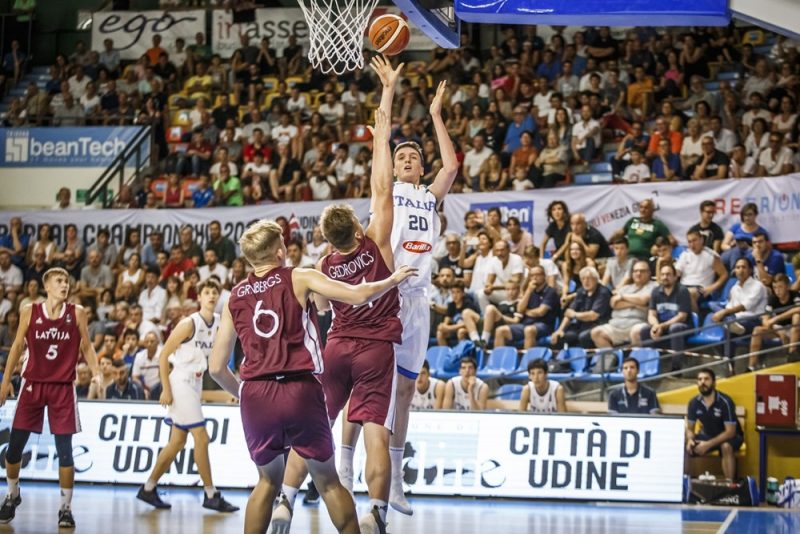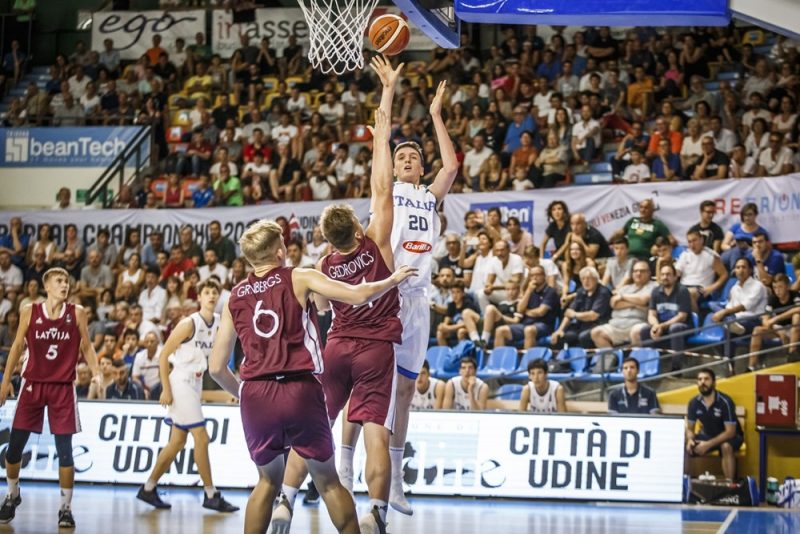 The Latvian U-16 basketball suffered a loss from the European Cadet Championship on Tuesday in its eighth semifinal match, ending the tournament from 9th to 16th place.
The Latvian cadets gave Italy 62:82 in the final (22:19, 18:18, 11:24, 11:21).
Otto Farnenhorst was Latvia's top scorer with 18 points, while Rihards Teirumnieks scored 12 more and made seven errors.
The first quarter of the match unexpectedly played well in the Latvian national team, as the match favorites for the Italians spent the first minute in the second. After just over five minutes of play, Latvia's lead was 17:11, but in the remaining minutes the lead was reduced to 10:19 with the Latvian lead. The second half also started with a lead, a quick 27:21, but the Italians managed to even the score. The Latvian team managed to regain the advantage on a regular basis thanks to good precision from afar, but the first half ended with a score of 40:37 in favor of Latvia.
At the beginning of the second half, the Italians took the lead, and by the middle of the third half they had already led with 52:46. After that, the Latvian team made quite a mistake and inaccurately threw in the basket, which resulted in Italy remaining in the 30th minute – 61:51. The final quarter was started by the Italians, who had already arrived at +14 (68:54), but the Latvian team could not even out the score, defeating 62:82.
For the Latvian team, the tournament was unsuccessful, with three defeats in Division B. Israel's superiority was first recognized at 56:76, then they lost to Spain with 51:87 and 53:64 against northern Macedonia.
To meet on the eve of the European Championships, the team led by Agro Galvanovski had a total of ten Test matches this summer. There were two defeats against the Polish and Russian teams, a win and a loss against Finland and Estonia, and one each against Lithuania and Germany.
The Latvians have reached the quarterfinals in the past two years and finished eighth. Since independence, the best success of the Latvian cadet team was the second place, which was won by head coach Janis Gailitis in four Latvian cities in the summer of 2014.