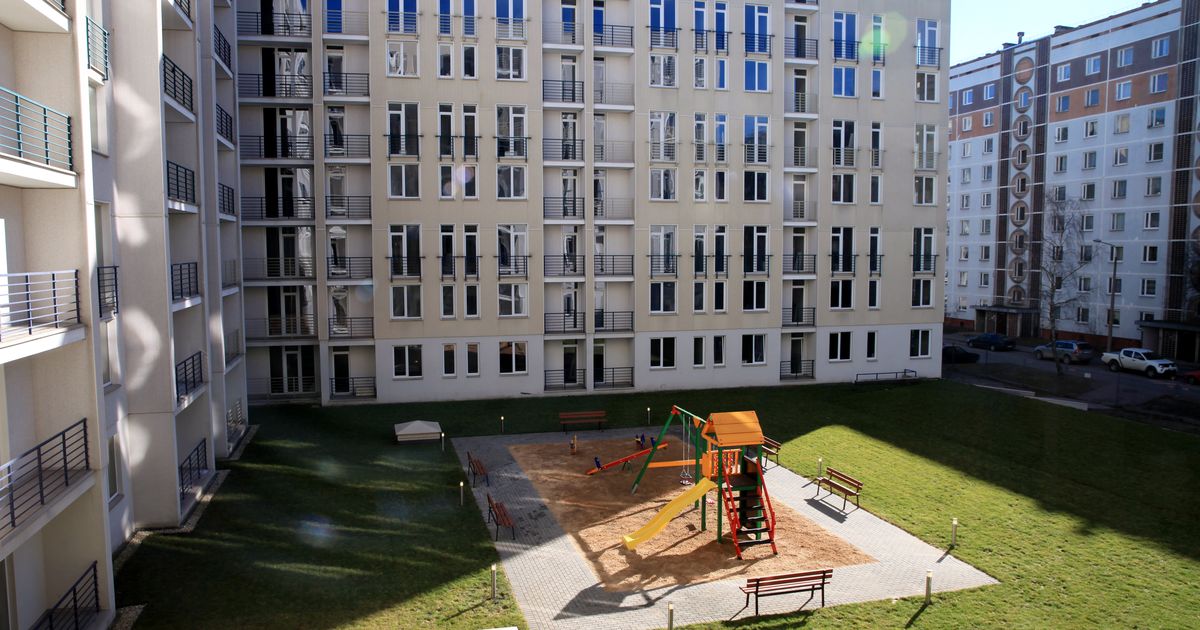 The most important drivers of market development are the increasing demand for housing in new projects, as well as the growth of household income. A total of 57% of all property purchased is in Riga, 24% in Pieriga and 19% in the regions. One third of all transactions in Riga were directly linked to new projects, which is historically the largest share of transactions in this segment.
"We see that the market in Riga and Pieriga continues to shift demand for apartments in so-called new projects. This year, the demand for Swedbank loans in this segment has increased by 72% over the same period last year, driven by increased supply and a relatively slow process of rebuilding outdated homes. The construction of private homes in Pierigi, which is an alternative choice for large apartments in downtown Riga, has also grown rapidly. Overall, while the Latvian real estate market is developing and household lending rates are increasing relative to Lithuania and Estonia, they are still more than twice as low, indicating the future development potential for the development of the Latvian real estate market, "says Swedbank Chief Financial Officer Normunds Ducis.
The most popular apartments in the new project segment are with rational planning and an optimal floor space of up to 75 m2. It should be noted that the number of transactions of small apartments (up to 55 m2) has doubled. It is also noticeable that apartment projects in the municipalities of Pieriga, where every fifth transaction takes place (only 5% last year), have gained more popularity this year.
Demand for new projects is dictated by young professionals aged 25 to 35, with an average monthly income of € 2,000 to € 2,500 (last year's average customer revenue was € 1,500-2,000 per month).
On the other hand, in the construction of private houses, there is a constant tendency to build one-storey buildings on an area of ​​150-170 m2 in Pieriga (66%), which is a rational choice both in terms of construction costs and the functioning of the building. Most choose to build a private home for people aged 30 to 40 with a household income of up to € 3,000 a month.
Increasing demand is accompanied by price
"Demand growth and labor shortages are pushing up prices for new projects, which have increased an average of 9% this year, reaching € 1,600 / m2. The average loan amount for the purchase of an apartment in the new project also increased proportionally, reaching EUR 93.5 thousand. In contrast, average loan rates for standard apartments increased by only 5%. However, although loan amounts have increased, they have not affected the repayment period of the loan, which averages 24 years on new projects, confirming an increase in personal income, "notes Dūcis.
The majority of transactions in the new apartment segment are secured by transactions, incl. in the economic price group (1000 to 1500 EUR / m2). At the same time, more and more home buyers have reached the next price level (1500 to 2500 EUR / m2) – a significant increase in the number of transactions (+ 40%) is recorded in this price group.
Given the expected supply on the market, as well as the positive sentiment in economic development in general, the number of transactions in this price range – from 1500 to 2500 EUR / m2 – continues to grow. This tendency is also exacerbated by the relatively slower growth of the economic group of prices and the decline in activity, ie the housing market block. Although the total number of transactions in this segment of the apartment continues to reach 60%, it has been gradually declining in recent years.
Source link