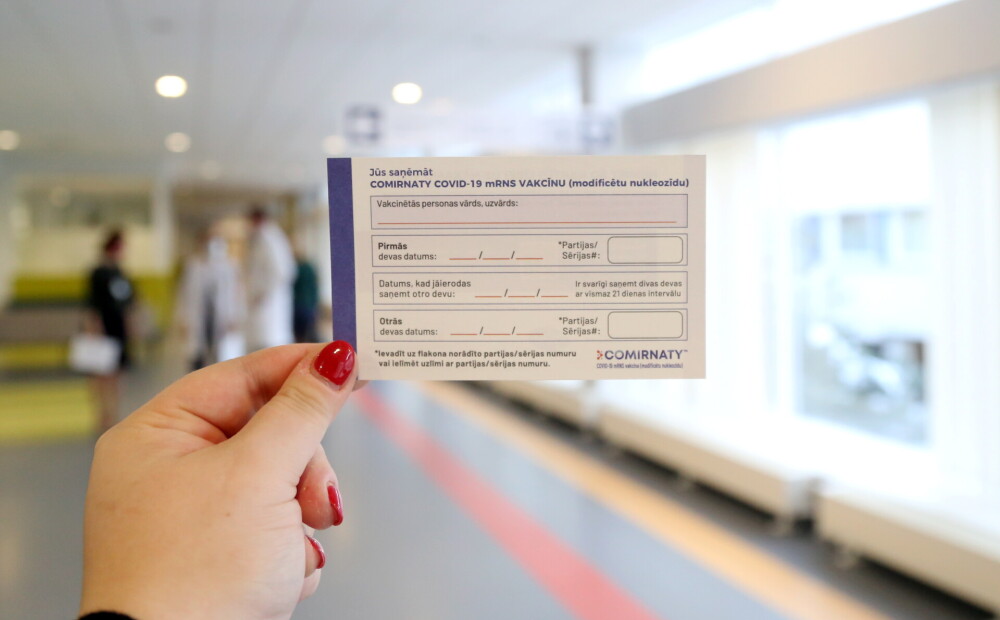 To avoid possible complications, the person is asked to answer 13 questions before receiving the vaccine. The answer to the question is whether there has been a history of allergic reactions, side effects after other vaccines, or anaphylactic reactions after vaccines or other injectable medications.
It also asks if you have received any other vaccine in the last 14 days, if you currently have a fever or other symptoms of an acute infection, or if you have chronic problems.
The question should also be answered whether organ transplants have ever been performed or immunosuppressants, glucocorticosteroids or biologics are currently being used (continuously or ongoing).
Women also wonder if pregnancy is possible at this point or if the baby is breastfed.
He also wonders if you have received any Covid-19 vaccine in the past. If so, what. Has Covid-19 been diagnosed in the last month and has the person received Covid-19 treatment with a passive antibody in the last 90 days?
Patients must also sign that they have been informed that the drug is under additional supervision. Everyone is informed that side effects can be reported directly to the State Medicines Agency on the website "www.zva.gov.lv" or by clicking on the menu "Report side effects" and selecting "E-patient report form". You can also inquire by calling 67078400.
Patients should also be aware of vaccination data on one side of the A4 page. He explains that the vaccine stimulates the immune system to produce antibodies to protect against Covid-19 infection, and emphasizes that the vaccine does not contain the virus itself and cannot cause infection.
Patients are advised to give two doses of the vaccine at intervals of 17 to 21 days to achieve a complete immune response. If the first vaccine is given longer than usual, the second dose should be given as soon as possible, but the dose should not be repeated. It is emphasized that the efficacy of single doses has not been demonstrated in systematic studies.
Vaccine recipients also learn that there are no restrictions on returning to daily life after receiving the vaccine, including washing, exercising, and the like.
The material also states that vaccination should not be given if you have had anaphylaxis or an allergic reaction to a previous dose of the vaccine, if you have known anaphylaxis to any component of the vaccine, or if you have had a severe allergic reaction to any other vaccine or injection therapy.
Typical possible reactions after vaccination are explained as pain, swelling, redness, itching and a feeling of warmth at the injection site. However, it is easy for them to run and move independently.
Fever, muscle and joint pain, headache and sleep, bad feelings, fatigue, dizziness, nausea, vomiting may also occur.
These symptoms usually disappear within one to three days and no treatment is required, according to the material.
Allergic reactions cannot be completely ruled out, although they are rare in connection with vaccination. Therefore, appropriate emergency equipment and medications will be available during vaccination, as patients emphasize.
"As with any other medicine, the occurrence of unknown side effects cannot be ruled out. If serious symptoms or side effects occur after immunization, you should inform your doctor immediately," the vaccine recipients stressed.
As reported, voluntary vaccinations of medical staff against Covid-19 began in ten vaccination offices established in Latvian hospitals on Monday.
Others are currently reading
The teacher class "Zoom" shouts and condemns the children to jerks

From March you will be able to receive the services of hairdressers, manicures, pedicures and podiatrists


By deceiving the mother into approving the child allowance, 3,000 euros were cheated from the woman