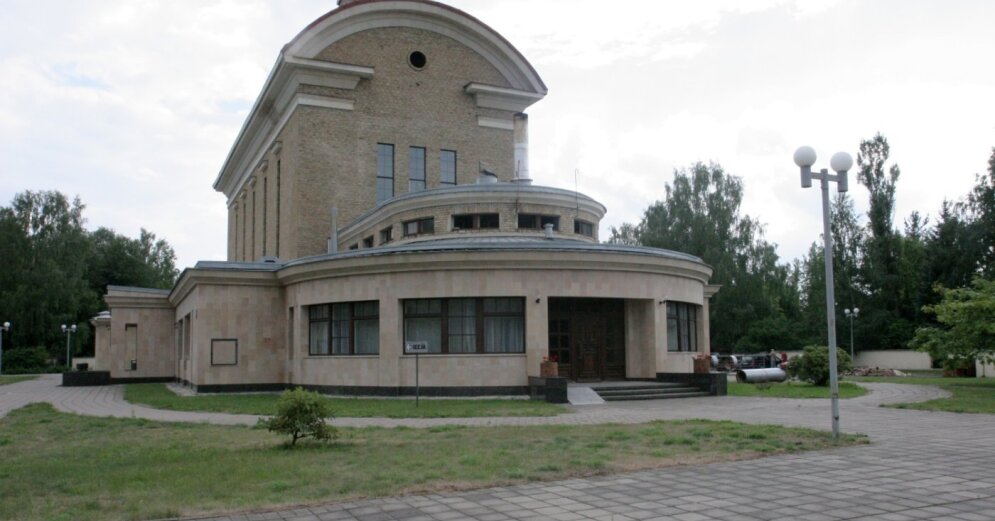 Damaged roofing could jeopardize the farewell ceremonies at a crematorium in Riga this fall, the municipality explained.
The Riga City Council's Housing and Environment Department has requested a budget amendment of € 47,435 to replace the roof of the crematorium in Varoņu 3a Street.
The crematorium building is owned by the Riga City Council and the actual maintainer is the department and manager – SIA "Rīgas cremācijas centrs-crematorija". According to the department, the roof of the building is in urgent condition and needs to be completely replaced.
"During the technical testing, it was found that the thinned-out roofing board was deteriorating from moisture due to the leakage of the galvanized sheet metal roof," the department explained.
Damaged roofs threaten the safety of funeral ceremony attendees in large and small banquet halls, especially in the rain, as well as in the case of snow melting.
"The company cannot guarantee that, for these reasons, farewell ceremonies will be possible in the Great Hall at all during the fall and winter," representatives said.
The department has requested the funds needed to replace the roof in budget changes that will ultimately be decided by the Riga City Council.
It is strictly forbidden to use material posted by DELFI on other Internet portals, mass media or anywhere else, as well as to distribute, translate, copy, reproduce or otherwise manipulate material published by DELFI without written permission must be identified as the source of the published materials.