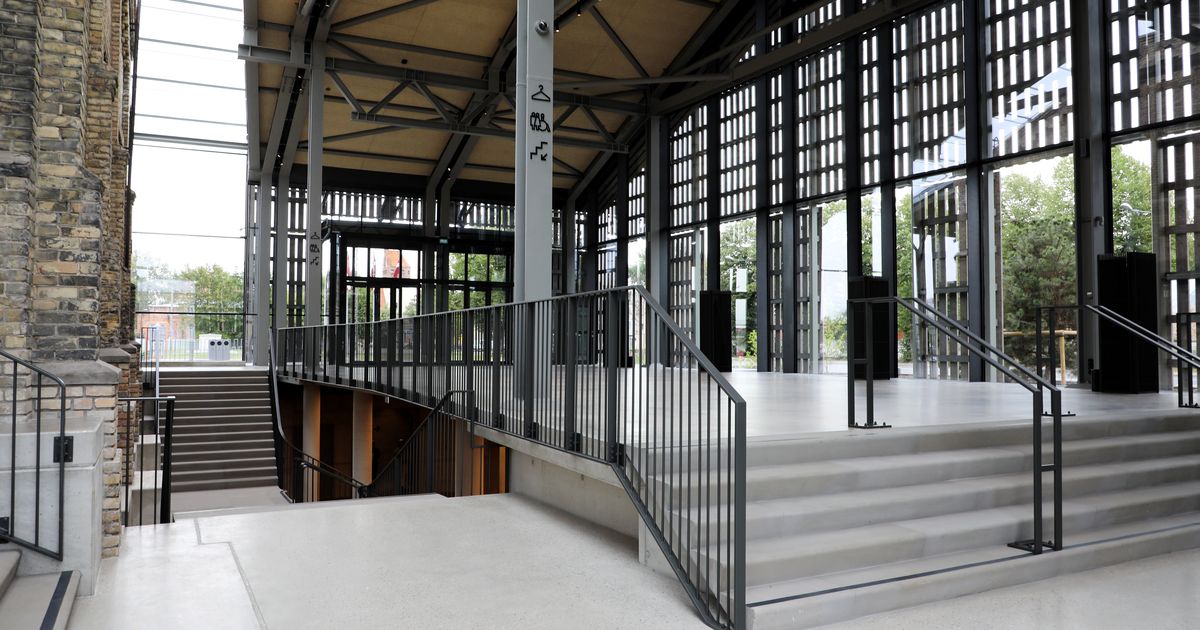 The "Hanseatic Platform", a former warehouse building of the Roman Commodity Station in the area of ​​the New Hanza block, at the corner of Pulkvez Brieza and Hanzas streets, is being reconstructed according to a project proposed by Liepiņa.
The vision for the reconstruction of the building involves preserving its historic image and restoring the industrial character of the site, such as designing trail sections.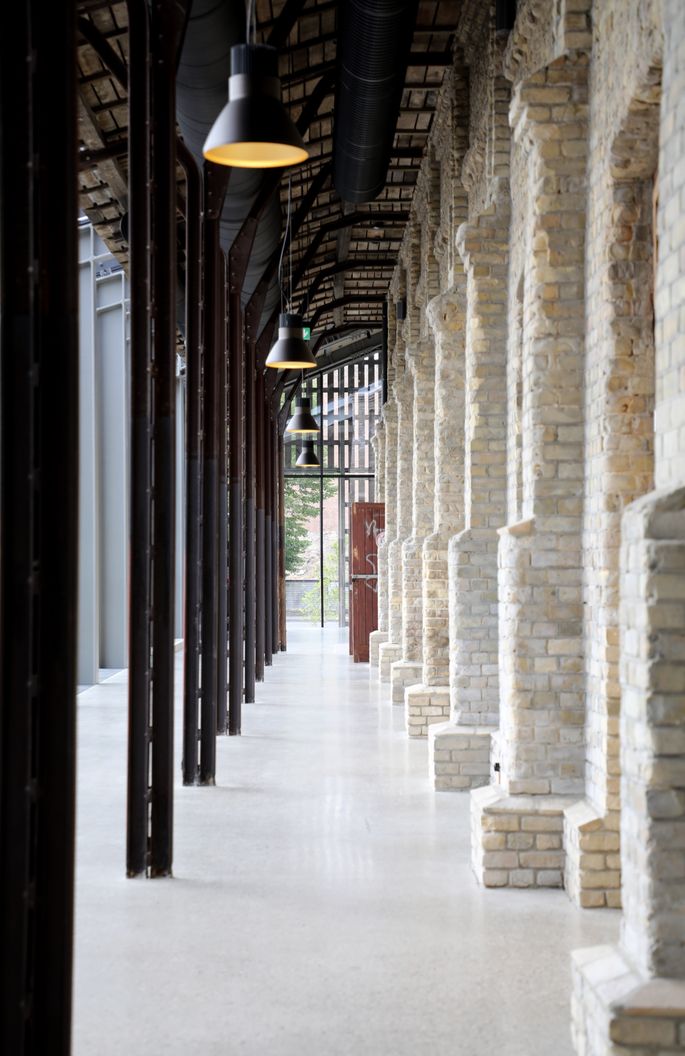 The project envisaged the glazing of the former station's perimeter warehouses, including the construction of a new roof structure. Glazing in the southeast, south and southwest has a double facade on the outside – a vertical paneling creates a shadow, while the west facade, opposite Pulkvez Breeze Street, has sliding shields in front of the glazing, simultaneously addressing the shading and permanent railway infrastructure. Existing wooden and metal roof structures have been retained as decorative elements, as well as a load-bearing structure that can be used to house exhibit artwork and event equipment.
The Hanseatic Platform, with 2,800 square feet of public space, including a 1,230-square-foot hall, is envisioned as a multifunctional cultural center that can also be used as a concert hall for up to 1,100 seats, as an art or exhibition gallery or corporate venue.
The total cost of the "Hanseatic Platform" renovation project was approximately € 11 million, which includes all infrastructure and engineering work.
Source link