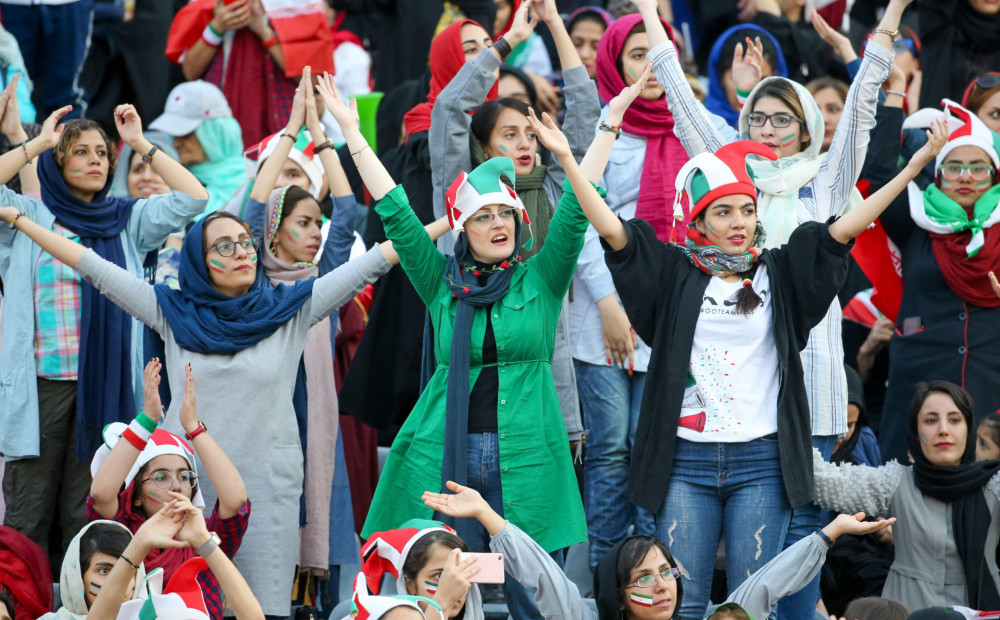 Iranian footballers beat Cambodia in World Cup qualifier 14-0 (7-0) in Tehran, Tehran. Women had a separate attitude in this match. According to the media, three and a half to four thousand tickets could be purchased for the stands, which were quickly redeemed.
Many fans arrived at the stadium hours before the start of the match, showing signs of victory and waving Iranian flags, while others wore sports hats over their blankets. The service staff at these stands consisted of women only.
True, certain restrictions kept, for example, women could not be accredited for this match as photographers. In addition, the ban will remain in place in Iranian and Asian Champions League matches.
Women in Iran are allowed to attend World Cup qualifying matches only under pressure from the International Football Federation (FIFA).
In September, Iranian Sports Minister Masud Soltanifar and Iranian President Hasan Ruhani reportedly pledged to lift the ban, but failed to do anything against the country's influential clergy, who found the stadium's atmosphere unfit for women.