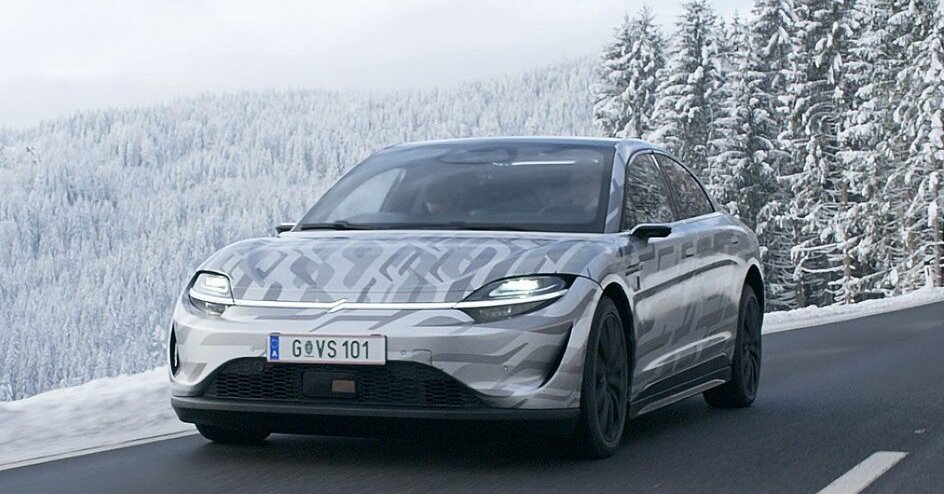 Technology company Sony has started a test drive of its first car, the electric Vision-S, in Austria. Despite the fact that Sony's electric car was originally presented simply as a technological concept, the car is now being mass-produced.
Content will resume after the ad
Advertising
Sony Vision-S was presented just a year ago at the international consumer goods fair CES 2020, which is now being prepared in a real prototype. The electric car is equipped with a sophisticated autopilot system that uses 40 radars and video cameras to navigate the surroundings.
According to the latest press release, the Vision-S will be an "intelligent" electric car capable of interacting with infrastructure and other cars. The interior of the electric car will be designed to give passengers a break while traveling, offering "Sony" entertainment devices and a "360 Reality Audio" surround sound system.
The prototype Sony Vision-S was made on the platform of the Austrian company "Magna Steyr". The first electric car of the Japanese technology company is also co-produced by the manufacturer of the unmanned system "Almotive", as well as well-known companies in the automotive industry, such as "Bosch", "Continental" and "ZF", as well as technology companies "Blackberry" and "NVidia".
The Vision-S is powered by two electric motors that develop a total of 268 horsepower, which allows it to accelerate from standstill to 100 km / h in 4.8 seconds and reach a maximum of 240 km / h.
The content of the publication or any part thereof is a protected object of copyright in the sense of the Copyright Act and its use without the permission of the publisher is prohibited. Read more here.