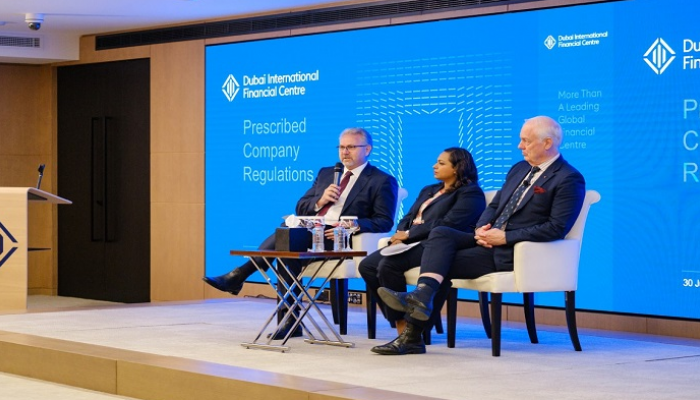 economy
Emirates news agency
Sunday, 16.6.2018 20:12 Time Abu Dhabi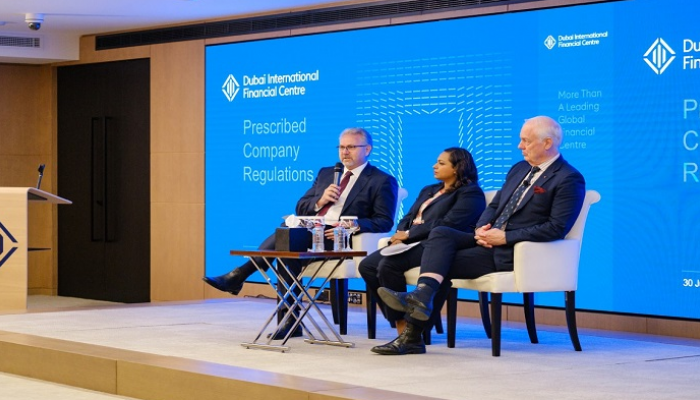 International Financial Conference in Dubai
The Dubai International Financial Center (DIFC) has issued a new regulatory framework to increase the speed, flexibility and feasibility of corporate structuring within the Center by classifying business structures such as ISPV and SPC as "specific companies".
The new regulatory framework offered by the leading financial centers in the Middle East, Africa and South Asia for certain companies aims to extend the scope of the previous framework, enabling other companies to more flexibly determine their presence in DIFC in terms of office space requirements.
A group of companies that will benefit from the new system includes both companies licensed by DFSA or recognized as a global financial services regulator, and the new system also opens up the possibility of setting up specific companies in DIFC for financial technology companies, family offices, as well as aviation companies and companies specialized in structured financial activities.
The annual license fee for individual companies was reduced to $ 1,000, with a fee of $ 100.
Jack Visser, Chief Legal Adviser, DIFC Authority, said: "The new corporate regulatory framework is a significant regulatory development that boosts the founding of Dubai International Financial Center (DIFC) companies. Opportunities in the Middle East, Africa and South Asia.
By replacing regulatory frameworks of state-owned enterprises and state-owned enterprises with a unique, streamlined regulatory framework with a more competitive cost structure, the Center is more prepared to meet the highest international standards and ensure it can meet all of the local market requirements.
The Dubai International Financial Center (DIFC) is committed to improving the legislative infrastructure to provide the business community with greater confidence and expand the reach of companies in the Middle East, Africa and South Asia through Dubai.
Following the recent issuance of new financial and labor insolvency law by the International Financial Center Dubai (DIFC), the new corporate regulatory framework will contribute to strengthening the legal and regulatory framework of the Center, which retains the high position of the most competent public law in the region.
The announcement followed during a special session that brought together representatives of law firms and service providers at the DIFC congress center, which sought to better understand the market perception of the regulatory proposal currently being studied and public consultations and set it up to the most international standards and practices.
Source link