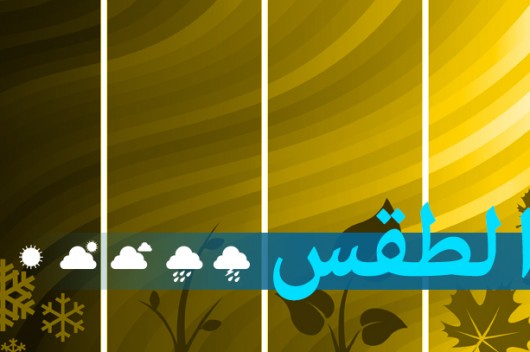 The Meteorological Department at the Department of Meteorology of the Civil Aviation Department predicted that the weather would be partly cloudy with local fog on a plateau and a slight increase in temperature. The wind is also active sometimes with scattered rainfall starting at noon. According to the following bulletin:
– General Situation: An unstable atmosphere dominates the eastern Mediterranean pool, under the influence of low mass air with relatively cold air masses.
– Expected Time in Lebanon:
Monday: Partly cloudy with misty clouds, and sporadic and occasional rainfall is particularly at home with a slight change in temperature.
Tuesday: Partly cloudy with local mist on the mountain and a slight increase in temperature, and sometimes the wind is active with occasional rain at home starting from the afternoon.
Wednesday: Partly cloudy and cloudy with limited temperature drop, heavy rain sometimes accompanied by thunder and active winds from noon, and snow falls as high as 1800 meters above the night.
– Heat on the shore of 13 to 25 degrees, above the mountain of 9 to 19 degrees, in a cedar of 3 to 12 degrees, at home from 9 to 21 degrees.
– Wind surface: west, speeds from 10 to 35 km / h.
– Refusal: Good to the average on the shore, sometimes aggravating the plateau due to the fog.
– Relative humidity on the coast: between 60 and 80%.
– Sea condition: low wave on a wavy water surface: 24 degrees.
– atmospheric pressure: 767 mm Hg.
source: SMD