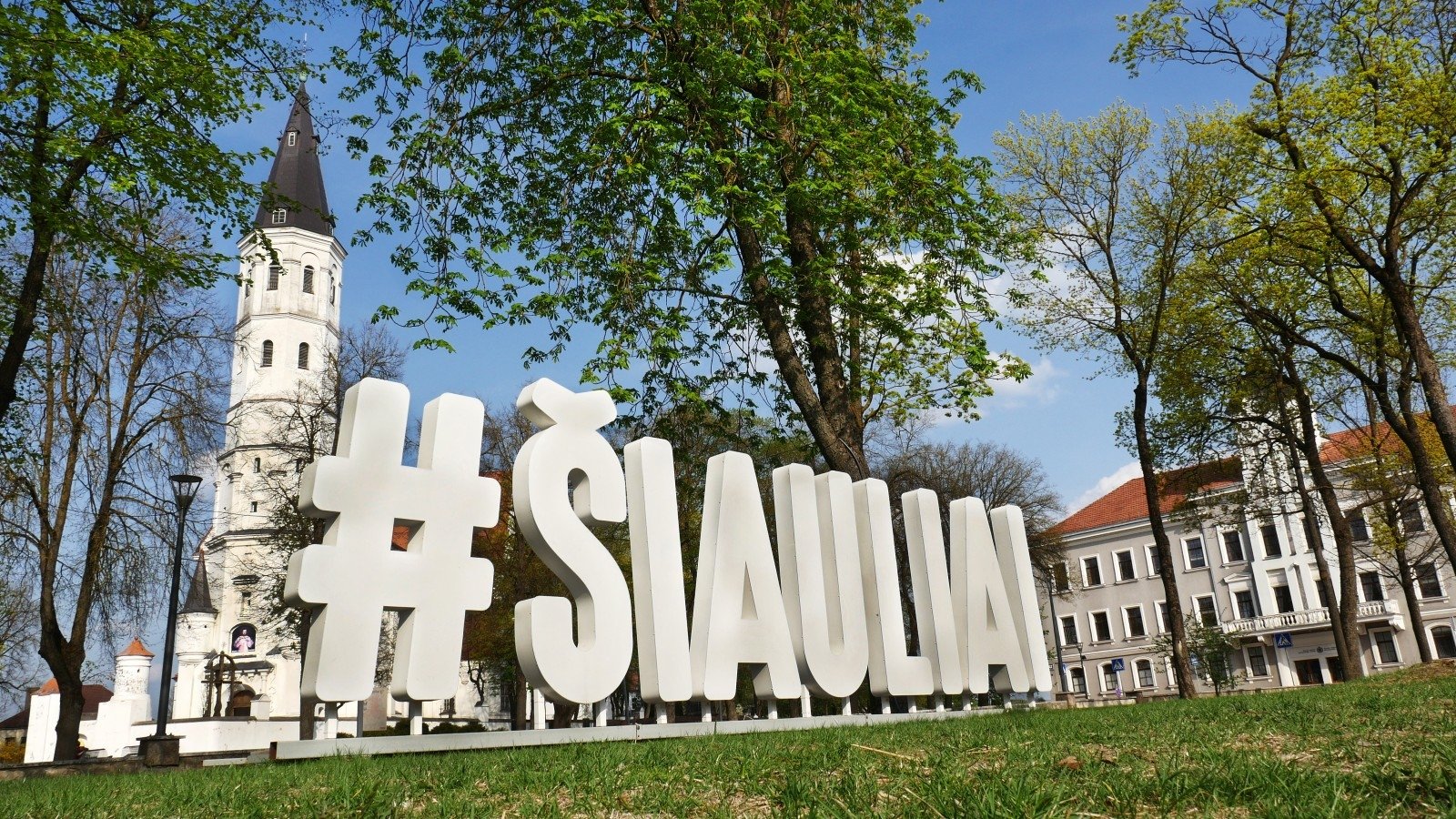 Availability of data

Representatives of Civita, a smart city company, respected Shiaulia's intelligence. Project manager Ieva Markuvičiūtė said in the presentation of the concept that Siauliai was rated according to six criteria: smart people, smart economy, smart environment, smart management, smart transport, smart life.
There are five levels for each criterion. Siauliai is still at the first level. At least it is possible that no city has yet reached the fifth level in the world. It is such an ambition and a dream that one day a system will be established to control all other systems, learning and making decisions. It's been a long time, especially in Syria. For example, Šiaulių vandenys UAB intelligently collects data on water accounting. They could tell exactly how much water was spent in the apartment. Only a modern counter is not enough. To move to another level, you need to share this information.
"The Waste Management Center in the Siauliai region sometimes has problems when it comes to finding out whether or not someone lives in a particular home or apartment. It would be useful to know if they use water and electricity in that apartment. If there is no spending, there really is no one who lives and the waste bill can be canceled. This is one example of how to achieve the second level, "said Markuvičiūtė.
In other words, Siauliai invests heavily in system deployment in different areas, but better data exchange is needed.
Unified system
After talking to stakeholders, residents of the city, members of the municipality, the authors of the concept discovered what Šiauliai is most lacking, which the inhabitants would love the most.
According to I. Markucevičiūtė, participants in stakeholder discussions decided that education is the most important area in the smart criteria of the population in Siulia. After all sessions with stakeholders, ideas on education have been suggested. Entry into electronic school, pedagogical experts' bases, establishment of STEAM center and information system for publishing non-formal education.
In Smart Management, support for online services was the main support. Full transition to digital documents and integrated payment service.
In the area of ​​intelligent traffic the main thing was the traffic safety. There were two proposals in this area – smart traffic lights and automatic penalties.
One of the most important solutions for smart gaming stakeholders was the unique calendar of events in the city. In addition to culture and prosperity, a unique system of sporting grounds was proposed.
Wireless access across the city has received the most support from stakeholder discussion. In addition to the infrastructure, smart sensors for electricity and other utilities were also offered.
In the critics of the smart economy, representatives of interest groups spoke in favor of local and international relations. The Urban Living Lab solution is highly valued.
Based on these results, conceptual designers have proposed solutions that could be implemented to meet the needs of the population more effectively. He also said that Šiauliai would change when the submitted solutions were applied.
Smart transport
During the presentation of the concept of a smart city, it was said that information on public transport and traffic flows in the city is not collected automatically, traffic is not optimized on the basis of data analysis, is not monitored in real time.
Siauliaia lacks ecological transport alternatives, transport division services, multimodal traffic planning solutions.
If certain technologies were installed in Siaulia, they would help manage and automate the flow of public transport and city traffic. Traffic professionals and residents will receive real-time traffic information, make decisions, take actions that will result in a safer, faster and less polluting environment in the city.
The optimized transport system will contribute to improving the quality of life of the Swedes, as well as the implementation of the Sustainable Mobility Plan and the White Paper strategic goals.
Smart environment
Attention is focused on the fact that existing urban infrastructure and urban property are not digitized, which is why their management, maintenance and development are not optimized. Long-term investment and strategic planning are not based on advanced data analysis techniques.
Consumption of urban resources (heat, electricity, water, gas) is not monitored and analyzed by automated information systems, so their consumption is not optimized.
It is proposed to merge asset and asset information (assets, available infrastructure) of SSAA into a property management system, and then the real estate asset is monitored and displayed in the GIS card system. Investments in urban maintenance and development would be planned through the chief data analyst and DI. The funds of the city would be utilized optimally: the network of remote utilities would optimize the heat, electricity, water and gas consumption; Big Data Analytics and DI forecasts allow asset sustainability and energy efficiency. Urban maintenance and development would be conducted in a transparent way: urban residents and businesses could use open data on the urban inventory to get acquainted with the justification of planned investments.
Smart people
Lifelong learning and the development of highly qualified experts are the city's and national strategic goals of the city of Siauliai, but the existing education system does not guarantee lifelong learning opportunities. Currently, the city of Šiauliai has no initiative for education on technology literacy. Digital technologies are not used to promote the community of citizens.
According to the author of the concept, the inhabitants of Šiaulia would live more comfortably with the help of technology. At that time, a smart citizen can use the services they need in the most convenient way. Population communities would be active and contribute to the prosperity of the city. Residents of the city of Siaulia could be effectively trained and acquired new skills. The integration of formal and informal education would create opportunities for Šiauliai to learn and develop for life.
Smart management

It has been noted that existing processes of managing and providing services to the population require too much time for workers and residents, insufficient use of accumulation and use of city data for decision making. People's involvement in city management and decision-making is low, and people are not attracted to attractive conditions.
In this respect, it is important that data and digital technologies in the city of Šiauliai use to optimize the process of management and decision-making. Then the residents would have the opportunity to give their opinion on important changes in the city and more involved in making decisions in the city.
Citizens and businesses would have the opportunity to provide feedback on public services and thus improve the quality of services. Public services would use residents and businesses without losing time and effort in a convenient way.
Smart life
The public security system does not provide comprehensive security, and its servicing and maintenance requires a lot of employee engagement. The system is segmented by individual city locations.
Providing information on cultural and sporting events and preventing illness and providing services is inadequate, inconsistent and inconvenient.
Public security, intelligent cyber security and intelligent security are needed. High-quality and inclusive management and promotion of disease prevention, sports and cultural events are ensured. Access to feedback is secured so that residents and businesses have the opportunity not only to obtain relevant information, but also to give their opinion on what is important to them in the city.
Smart economy

The authors of the concept pointed out that there are missing initiatives in Šiaulia, which promote the development of a new, innovative business. It is desirable that business supporting structures work more efficiently and help grow companies. City dwellers experiment and create new ideas, existing companies expand their activities and create new products. And the city of Šiauliai actively uses the status of smart city and business support activities in the city to attract marketing and investment.