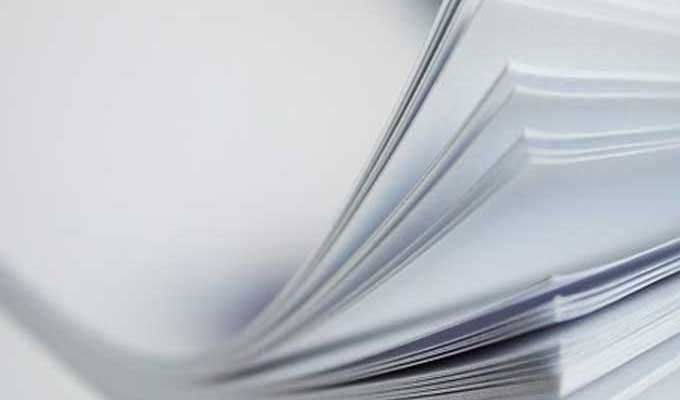 The Moroccan Embassy in Tunisia and Pro Intercultura Association were organized with the support of the Tunisian Academy of Sciences, Literature and Art, Beit al-Hikma and in the presence of co-authors Patricia Lambert and Mouhcine Ayouche, presenting the book Sufism and Training. Meetings from here and elsewhere, "editions of the Tarik-Casablanca edition.
On the other hand, conceived as a dialogue between co-authors on the one hand and Faouzi Skali, anthropologist, writer and well-known Moroccan Sufi and Christian Lestienne, a psychologist and an international trainer, the book brings the original and deep light to the convergence of two disciplines that are well differentiated in practice, but which are gathered in the interest of the individual, in search of his inner truth, and in search of the balance of the social being.
Morocco Ambassador to Tunisia, Latifa Akharbach, in his opening remarks, recalled that "For reasons that are specific to his history and its institutions, Morocco attaches particular interest to Sufism and that it is a tradition of living and devoted to spiritual practice, and adding" Sufi heritage and education are protected, among other things, by the vectors of values ​​of spiritual openness, respect for diversity and rejection of radicalism and fundamentalism. "
He also commended the book's interest and the importance of his approach that enabled – she said – to understand the issues, the convergence of sufism and coaching as the disciplines that each use in their own way, with their own practices and various canons, this vast humanist culture that considers spirituality as Participants in the True Being of Man ".
Isabel Mohedano Sohm, president of Pro InterCultura-Tunisia, Isabel Mohedano Sohm, explained that "Pro InterCultura has decided to focus on the values ​​that have been transferred to sufism for centuries and recent and secular coaching to see the measurements can be a source of mutual inspiration" by reminding that the association "aims to facilitate the interaction between the realities, creations and relationships between different cultures and thus make them more fluid and above all rewarding because they are interdependent and therefore co-creative."
Extremely inspired by the author's works interviewed by Emna Jeblaoui, a university professor and a PhD in Arabic-Islamic civilization, the audience had an interactive and highly instructive exchange with various stakeholders. This discussion helped to illuminate the genesis of the book and the approach and motivation of co-authors who wanted to clarify with one voice: "We favored the reflection of the two separate worlds, putting each logic of comparison alongside each other."
Patricia Lambert and Mohcine Ayouche then called for a closer look at Sufism and training as a new paradigm "to better identify the needs of an individual in spiritual accompaniment and personal development." They also stressed "the importance of searching for the meaning and the need to achieve the ultimate in the way of the heart" while at the same time emphasizing the powers of Sufism as a potential source of inspiration for the world. trained as well as many other sources from the humanistic contributions of different civilizations and disciplines ".
Several arguments have been made: "Sufism calls for ascension, emancipation and socialization that can contribute to improving human relationships, joy and tolerance. Therefore, Sufism can be a valuable contribution to coaching, which is, of course, a new profession in full swing based on secularism but whose mission is to link the social ties in our societies in crisis and "monitor the distribution of human resources, whether professional or personal."
Emna Jeblaoui, who is also the head of the Institute for Human Development, a non-governmental peace-building association, has failed to point out that the path of sufism and training practice can help improve field work tools in the struggle against radicalization and violent extremism.
After the discussion, at the end of the event, a series of books was signed, attended by many intellectuals, academics, journalists and diplomats.
Patricia Lambert is a professional master coach certified by the International Coach Federation (MCC ICF) and a management engineer at Solvay Business School.
Founder of WHiTE, Your Moving Forward is specialized in training in management and management and career management, holds leadership in coaching multicultural orientation in Europe and Africa and works globally As with some governments. On the other hand, she supervises "mentor" professional trainers at the international level.
Patricia Lambert was passionate about art creation and especially writing. In 2007, he published the first novel "Al Nur, L & # 39; autre regard," published by Biliki.
A professional trainer certified by the International Coach Federation (ICF), Trainer and Coach Supervisor, Mouhcine Ayouche established 2007 bmh COACH, a specialized coaching, training and counseling company. In 2009 he created HamaC (High Moroccan Academy of Training), of which he is a regular director. He directs the annual "Word of Trainer" publication and intervenes with an executive MBA, a Master of Science degree in Human Resources and a Master of Science in Sports Management of the ISCAE (Higher Institute of Commerce and Business Administration).
Graduated in Politics, International Relations and Management, has a career as a business manager and a Moroccan employer, CGEM (General Confederation of Enterprises of Morocco).
Mouhcine Ayouche is also a speaker at national and international events. He is also an artistic critic, writer of scripts, a monologue and a story. He won the Williams Sassin Award for 2008 news.