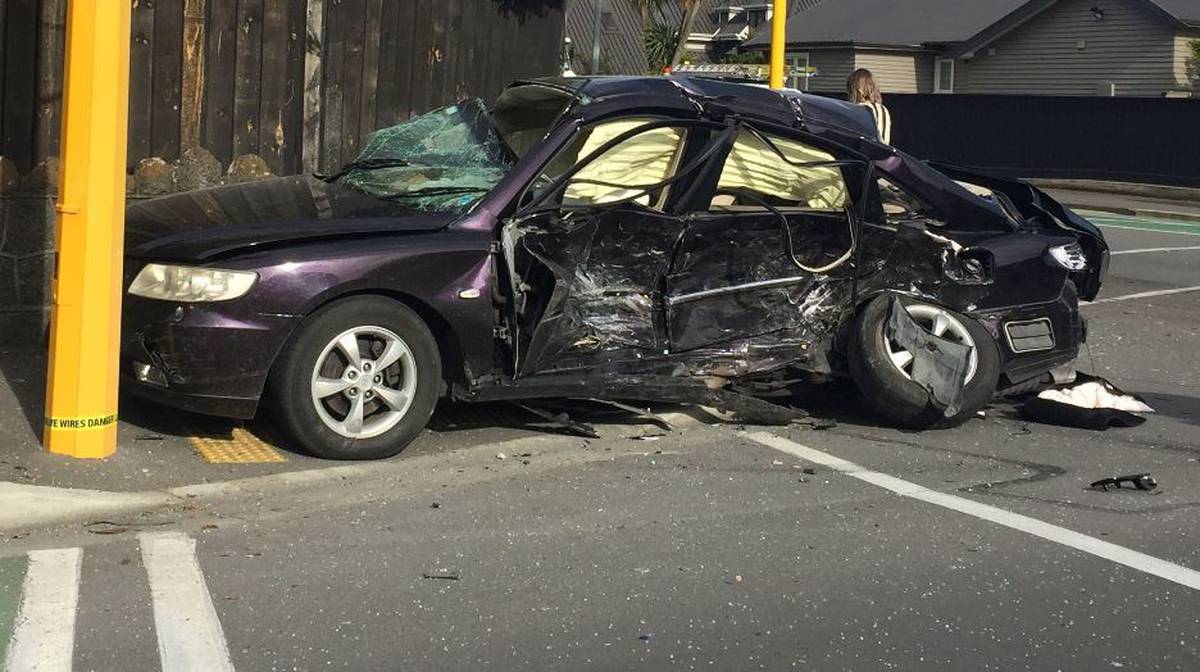 One person is dead after a police chase ended with a fugitive driver getting into another car in Christchurch.
The person who died was in a vehicle driven by an innocent motorist.
Five more were injured in the collision.
Canterbury Metro area superintendent Lane Todd said: "This is an absolute tragedy and a terrible outcome."
The search began when a Toyota vehicle at about 4 a.m. failed to stop for police on Papanui Rd.
Police chased the vehicle through residential streets for four minutes, Todd said.
"At the intersection of Glandovey Rd and Idris Rd, Toyota collided with a Hyundai operated by a member of the public.
"The driver and sole occupant of Hyundai sustained critical injuries and was transported to a hospital where they sadly died.
"There were five passengers in Toyota. Initial indications are that one passenger sustained critical injuries and the other four sustained moderate to moderate injuries."
READ MORE:
• A car hit a power pole outside Christchurch in a serious collision
• A serious crash in Christchurch: "It's a wonder there were survivors"
• Christchurch double crash: 24 people killed on the roads in one week
• Collision of five cars in the center lanes is blocked by Christchurch, passengers trapped
A spokesman for St. John's said six people were taken to the hospital, including two critically ill, three critically injured and one with moderate injuries.
"We have no indication who is from which vehicle or age or gender of patients," the spokesman said.
There were five ambulances and two vehicles on the scene of the crash.
The serious casualty unit is investigating the scene and an independent police enforcement directorate will be notified, police said.
The intersection of Glandovey Rd and Idris Rd will be closed for several hours, with a slope in place.
A little bit more