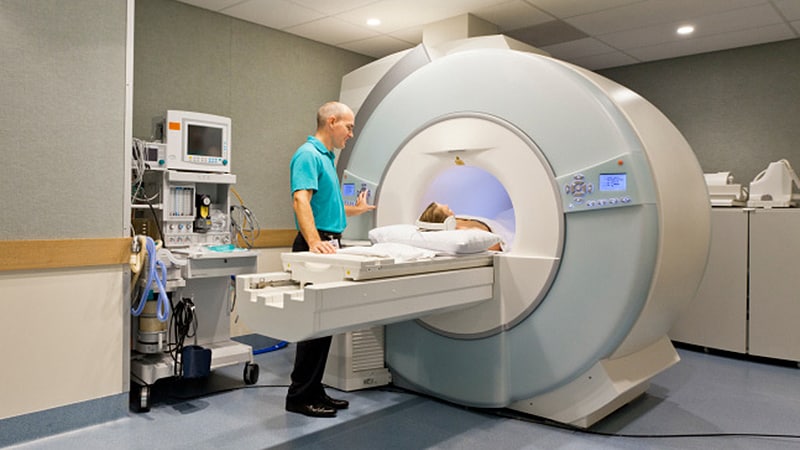 Selecting individuals for lung cancer screening based on their expected lifetime gains could help maximize benefits and minimize harm to patients, researchers say, reporting on a new modeling study.
Li C. Cheung, Ph.D., and colleagues from the Department of Epidemiology and Cancer Genetics at the National Cancer Institute, Bethesda, Maryland, looked at the data of over 130,000 "ever smokers" who participated in the US National Health Survey.
They have developed a mathematical model based on the results of previous tests and found that balancing the risk of lung cancer in an individual with his or her potential screening lifetime results in selecting a younger population who would miss out on other approaches.
Currently, lung cancer screening applicants are selected at risk, mainly based on their smoking history. However, such a risk-based selection process "would preferably involve older, heavy smokers with more comorbidities who have a shorter life expectancy and, consequently, less screening life," the team points out.
They have added to their model an individualized prediction model for total mortality and life expectancy.
When comparing the two approaches, they found that individuals selected with a "lifetime benefit strategy" had a lower average five-year risk of death from lung cancer, 1.16% compared to 1.93% for a risk-based strategy.
However, they had significantly higher life expectancy gains on average deaths from lung cancer, from 21.7 versus 8.9 years.
They were also younger, with an average age of 59.5 years versus 75.0 years, more likely to be current smokers, 76.7% versus 20.8%, and had fewer concomitant illnesses, on average from 0.75 to 3.7 for a risk-based strategy.
Using such a life-long strategy instead of the current risk-based one would significantly improve the overall lifespan obtained by computed tomography scan for lung cancer, the team concludes.
The study was published online today at Annals of Internal Medicine.
The authors say their results "have implications for public health."
"Our life-based framework could help develop lung cancer detection guidelines so that the benefits are maximized; the harms are minimized; and the number of preventable deaths, efficacy and effectiveness are maintained at high levels," the authors claim.
Cheung said Medscape Medical News he said that "the number of people referred for screening under life-based or risk-based strategies will greatly depend on referral thresholds."
However, a life-long approach "can identify moderate-risk individuals for whom screening could greatly extend their lifespan, otherwise they may miss out on current risk-based access and screening," and thus "refer more and more smokers who are both high-risk risk and have a high life expectancy, "Cheung said.
Cheung believes that the principle of living gain could also be applied to screening for other types of cancer.
"In particular, the age at which cancer screening will stop depends strongly on the life span of the individual," and therefore "naturally resists the need to define an upper age to reduce cancer screening," he said.
Instead, using his model based on a lifestyle approach, "as long as the individual was able to obtain enough life years from screening, he / she would continue with the examination," he added.
In the accompanying editorial, Tanner J. Caverly, MD, MPH, and Rafael Meza, MD, PhD, from the University of Michigan at Ann Arbor, point out that the approach to getting a life is not contrary to risk-based screening, but adds a "new step."
"It increases complexity, but aligns with the goals that all clinicians aspire to," write Caverly and Meza.
However, "the added accuracy of screening using a risk-based or lifespan approach requires input and budgets that can continue to be challenging for many healthcare systems."
Caverly said Medscape Medical News that this is at "one of the obstacles for people to think about" a CT scan for CT-based lung cancer: that it is "too complex to implement."
"One of the points I wanted to make is that it is no longer complex in many healthcare systems to apply such an approach. In fact, it can be automated," Caverly emphasized.
He gave examples of a veteran's health system, Kaiser Permanente, or a "major academic health system," where "you have a little more resources to calculate" the risk of an individual and their life expectancy.
Caverly said the real change was "in thinking about how you choose patients for intervention."
He explained, "I think once the clinicians intuitively understand that the risk of lung cancer is crucial here, and the other key is understanding how healthy a person is, their lifespan …[then] it is no longer complicated to implement. "
The research was funded by the Intramural Research Program of the National Cancer Institute, National Institutes of Health. Cheung reports that he previously wrote the manuscript proposing a model tool for lung cancer risk assessment. Co-author Christine D. Berg, MD, reports on the GRAIL and Medial EarlySign consultations and reports that she is the Chair of the National Cancer Lung Cancer Policy Group of the American Cancer Society. Other co-founders did not disclose relevant financial relationships. Caverly reports on a grant from Genentech's Corporate Scientific Giving Program beyond the submitted work. Meza did not disclose relevant financial relationships.
Ann Intern Med. Published online October 21, 2019 Abstract, Editorial
For more information from Medscape Oncology, follow us on Twitter: @MedscapeOnc